Referenz Dokumente
TechNet Library Home
Windows 8 steht vor der Tür - holen Sie sich auf unseren Windows 8-Events das Handwerkszeug für die Entwicklung für das kommende Betriebssystem. Webentwicklung: Installieren Sie sich die Tools und erstellen Sie Ihre erste Webanwendung in weniger als einer Stunde. Cloud & Azure: Erstellen Sie Ihre erste Azure-Anwendung und erfahren Sie, wie Sie diese in der Cloud bereitstellen. Windows Phone: Installieren Sie sich die Tools und erstellen Sie Ihre ersten Anwendungen mit Silverlight oder XNA für Windows Phone.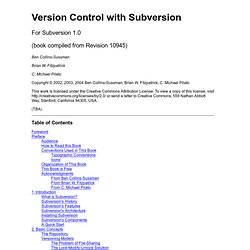 Version Control with Subversion
Before jumping into the broader topic of repository administration, let's further define what a repository is. How does it look? How does it feel?
OpenCVS
News / php-journal - PHP Journal
PHP - SELFPHP: Version 5.3.2 Befehlsreferenz - Tutorial – Kochbu Tobis Blog » PHP
Meine bevorzugte Art neue Informationen und News im Netz zu lesen, ist immernoch mein RSS Reader. In Zeiten von Facebook und Twitter sehen viele RSS als Auslaufmodell. Ich bin mir da nicht so sicher, gerade was News Seiten und Blogs angeht ist die Unterstützung hervorragen.
Vorwort
Tutorial - Formulare verarbeiten mit PHP - Grundlagen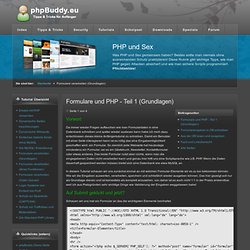 PHP Coding Ground ★ Free php scripts, mySQL, tutorials, Shared C
PHP Programmierung von bescript - Webentwicklung vom Profi
SelfLinux - Linux Hypertext Tutorial
Von DOS nach Linux HOWTO
Von DOS nach Linux HOWTO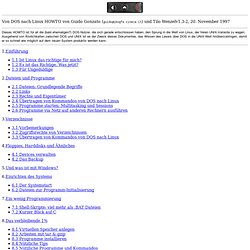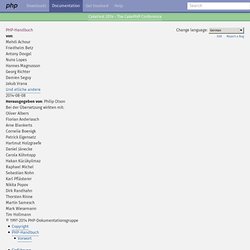 von : Mehdi Achour
PECL :: Package Browser :: Top Level
PEAR Packages
HTTP_Request
GTK : Downloads
GTK+ version: PHP-GTK 2 currently supports GTK+ 2.6.9 or greater. You can obtain the latest stable release of GTK+ 2.x from ftp://ftp.gtk.org/pub/gtk/ .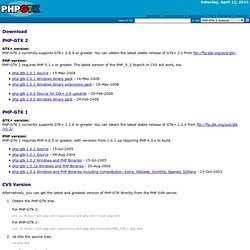 C-Programmierung – Wikibooks, Sammlung freier Lehr-, Sach- und F
The Open Group Base Specifications Issue 6 IEEE Std 1003.1, 2004 Edition Copyright © 2001-2004 The IEEE and The Open Group GoTo: Non-Frames Index | Register This standard has been jointly developed by the IEEE and The Open Group.
The Base Specifications Issue 6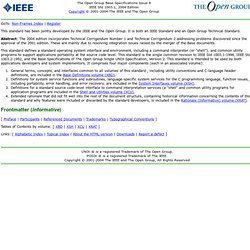 cstdio (stdio.h)
uplinklounge forum: Welcome to the forum
http://research.microsoft.com/invisible/