Must View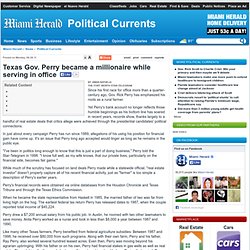 Texas Gov. Perry became a millionaire while serving in office - Political Currents
Since his first race for office more than a quarter-century ago, Gov.
Rare Dr. Martin Luther King video
Benjamin Zander on music and passion
"Most of you have no idea what Martin Luther King actually did" – Hamden Rice
You who seek to twist and exploit Dr. King's legacy should be embarrassed and ashamed of yourselves.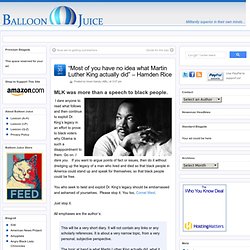 THE Martin Luther King Jr.
Martin Luther King Jr. Would Want a Revolution, Not a Memorial