Must View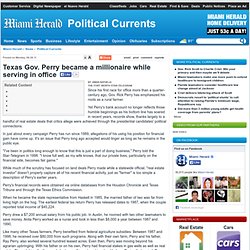 Texas Gov. Perry became a millionaire while serving in office - Political Currents
Since his first race for office more than a quarter-century ago, Gov.
Rare Dr. Martin Luther King video
Benjamin Zander on music and passion
"Most of you have no idea what Martin Luther King actually did" – Hamden Rice
You who seek to twist and exploit Dr. King's legacy should be embarrassed and ashamed of yourselves.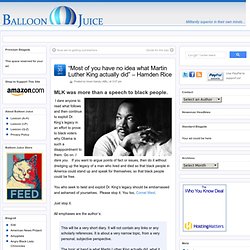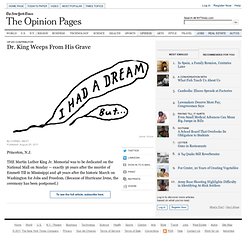 THE Martin Luther King Jr. Memorial was to be dedicated on the National Mall on Sunday — exactly 56 years after the murder of Emmett Till in Mississippi and 48 years after the historic March on Washington for Jobs and Freedom.
Martin Luther King Jr. Would Want a Revolution, Not a Memorial