Fashions
bags , Bags, Womens - Search 6pm.com
Adam Levine has expanded his successful men's fashion collection at Kmart to include women's clothing and accessories. Levine is a judge on The Voice and the frontman for the band Maroon 5, as well as People mag's Sexiest Man Alive title-holder. So what does he know about fashion? Not much, by the look of these clothes. But according to The Recessionista, his family is in the retail business, so maybe Levine is on to something. His Kmart line is priced from just $6.99 for accessories to $29.99 for apparel.
Cubic Zirconia Jewelry, Sterling Silver Jewelry, Jewelry Sets, Necklaces, Earrings, Bracelets, Silver CZ Jewelry, Imitation Jewelry
Rimistyle - Your Trendy Handbag and Accessories Super Store!
Fashionable and Trendy Women's Shoes, Boots, Women's Apparel, Club Wear, Club Clothes, Club clothing, Club Dresses Clubbing, Cute shoes, Cute clothing and more!
Boston Proper | Dresses, women's tops, jeans, pants, sport, shoes and jewelry
Jessica Simpson Collection: Official Site – Womens Shoes, Boots, Sandals, Handbags & Clothing.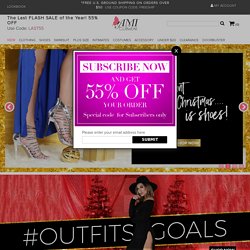 Subscribe to our newsletter Get the latest fashion tips, best coupons and weekly newsletter. Follow Us On: Every girl desires to stand out from the crowd. Whether you are at a party, hitting the club or out for a night in the city, we carry some of the hottest, sexiest and most unique club wear available. Look no further than AMI Club Wear for all of your club wear needs!