Dpdzign
Emmet
Official Emmet plugin (previously called Zen Coding) for Sublime Text.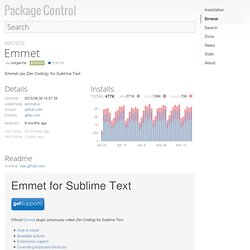 Basic Concepts — Sublime Text Unofficial Documentation
Overview¶ To fully understand the rest of this guide, you need to be familiar with the concepts presented in this section.
Magic Makers
Advertisement In a day in age where there are just as many freelancers as there are university educated designers, developers, and all around web gurus, it is amazing to me how much many of us don't know or have forgot about our trade. As a self-taught designer, I will admit to you upfront that there is a lot I don't know when it comes to official jargon or certain aspects of things like typography and graphic design. It is these reasons that I call upon glossaries from time to time. These glossaries are also especially useful for those of you who are just getting started in the online business world. By understanding that basics of the core materials that make up whatever it is you are getting into, you will be able to have a better understanding of what's going on in your industry, as well as be able to learn faster.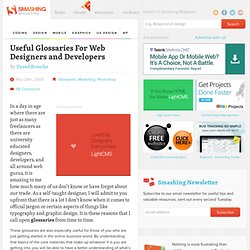 Evernote peut stocker de nombreux types de contenus différents, et les simples textes sont les plus communs.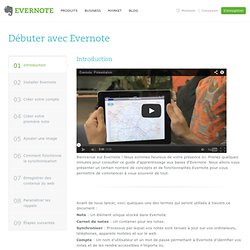 Instructions d'utilisation d'Evernote