Dpdzign
Vidéos de Marc Donahue. Color Explorer • Current Palette. Geologic Desires: Canadian Specimens. Canadian Mineral Specimens For Sale Canada offers a diversity of mineral specimens for the collector.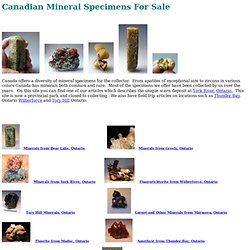 From apatites of exceptional size to zircons in various colors Canada has minerals both common and rare. Most of the specimens we offer have been collected by us over the years. On this site you can find one of our articles which describes the unique scarn deposit at York River, Ontario. This site is now a provincial park and closed to collecting. Sigma Zoom et Teleobjectif 70-300mm F4-5.6 DG OS MACRO pour Canon [Noir] Les plages de focales couvertes par le 70-300mm F4-5.6 DG MACRO et sa qualité d'image le rendent idéal pour la photographie de portrait éloigné, le sport amateur, le paysage et l'ensemble des photos qui demandent d'effectuer desgros plans sur un sujet distant.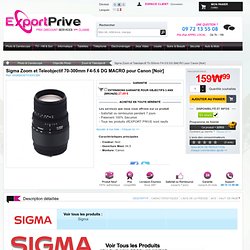 Son mode macro lui permet également d'accéder au monde de la proxiphotographie et de photographier avec facilité les sujets de petite taille en vous rapprochant un maximum grâce à la mise au point minimale de 95mm. Conçu pour tirer pleinement parti des capteurs plein format (full frame), le 70-300mm F4-5.6 DG OS est compatible avec les capteurs APS-C des reflex numérique SIGMA, Sony, Pentax, Canon et Nikon. Objectifs Photo Flash Jumelles pas cher – Achat / Vente Objectif Reflex à Prix Canon. Galaxy Backgrounds 6839679 GraphixShare. GraphicRiver BokehBee - Bokeh Rain Lens-Flare Generator GraphixShare. WACOM Wireless kit en stock à prix discount. Derniers articles disponibles, dépêchez-vous !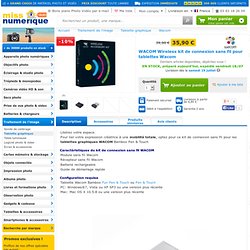 EN STOCK, préparé aujourd'hui, expédié vendredi 18/07 Livraison dès le samedi 19 juillet Fermer. WACOM Inkling crayon numérique en stock à prix discount. Destiné aux dessinateurs nomades, le crayon à esquisse numérique WACOM Inklink est un bijou de technologie.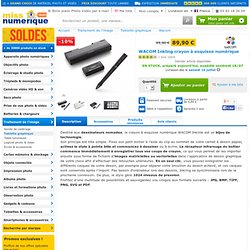 Son principe est très simple. Fixez son petit boitier à l'aide du clip au sommet de votre carnet à dessin papier, activez le stylo à pointe bille et commencez à dessiner ou à écrire. Apple iPad 2 blanc 9,7" LED 16 Go WiFi | LA BOOTIQUE informatique & téléphonie. Modular Grid Pattern. Flat Design Devices With PSD Mockups. What is Flat Design?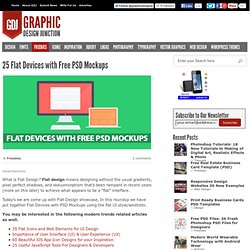 Flat design means designing without the usual gradients, pixel perfect shadows, and skeuomorphism that's been rampant in recent years (more on this later) to achieve what appears to be a "flat" interface. Today's we are come up with Flat Design showcase, In this roundup we have put togather Flat Devices with PSD Mockups using the flat UI style/aesthetic. Freebies tagged samsung galaxy. Zeick - Photoshop SVG export 2.2.0 ~ Plug-ins on Creative Market. Zeick - Photoshop CC plugin allows you export vector shape layers to SVG files.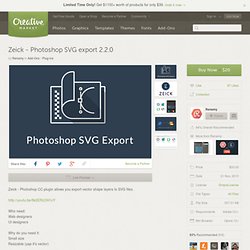 Who need: Web designers UI designers Why do you need it: Small size Resizable (yap it's vector) 1,075 Icons Preview | Crisp Icons with Licenses for Developers. Zeick - Photoshop SVG export 2.2.0 ~ Plug-ins on Creative Market. Tutorials Archives - Page 2 of 75. It is no secret that we love reflectors here on DIYP, and we've shared quite a few reflector tips before.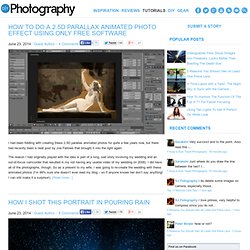 This one from The Slanted Lens is kinda different though, as it does not show you how to actually use a reflector but it shows you what to do when there is no line of sight between the light source and the reflector. Sometimes, the set dictates that light should be reflected from a certain location,. Mostly when you are using the sun light to light interior locations, like when you are deciphering hieroglyphs in a pyramid.
---