Dougreport
Douglas Taylor
Daily Cycling News
Peloton. News | Team Specialized-lululemon | Velocio Sports. Big Win for Tayler Wiles at Redlands Classic After five days of exciting racing in Redlands, California, 24 year old Tayler Wiles came away with the overall victory … more Cobbles and Crowds Await at Flanders.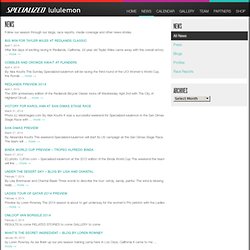 Taylorphinney | Rise. Marijn Fietst. He got caught for doping and tried to commit suicide only hours after he got the word.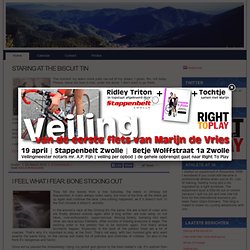 The 22 year old Belgian cyclist Jonathan Breyne didn't die last week; they managed to bring him to the hospital just in time and emptied his stomach. Oh dear, you might think right now, trying to kill yourself after finding out you tested positive, isn't that all too dramatic? The world isn't coming to an end, right? To be quite honest: no. The Ultimate State Of Bike Illumination. If you're like me, the bike is more than just a tool to drag you up a mountain.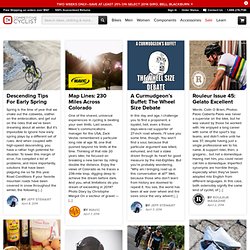 Instead, the bike wears many hats, whether it's a mode of transportation, a conduit to a circle of friends, or more often than not, a therapist. And in the past three years of my life, it's been performing dutifully as the latter. I suppose that it boils down to the silence, the dedication to the moment, the physical and mental anguish. I don't really know, because yes, at the surface, it's all of this, yet it's incomprehensibly more obtuse as to why [...] Road Bike Action Magazine: Cycling News, Product Reviews, Road Bike Test & Features, Race News and Much More! Cycling | Cycling News | Cycling Results. PezCycling News - What's Cool In Pro Cycling. Cycling News, Bicycle Reviews, Ride Maps, Cycling Social Network | VeloNation. Cycling News & Race Results. Murrieta.patch. The city was ranked seventh in the nation, fourth in California and first in Riverside County for lowest crime rate, Murrieta police said in a news release.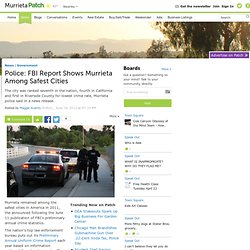 Murrieta remained among the safest cities in America in 2011, the announced following the June 11 publication of FBI's preliminary annual crime statistics. The nation's top law enforcement bureau puts out its Preliminary Annual Uniform Crime Report each year based on information gathered from local agencies. This includes statistics on Part 1 crimes, which include murder, rape, robbery, aggravated assault, burglary, larceny, auto theft and arson, said Murrieta police Lt.
Fat Cyclist. Doug Report Daily Cycling News. Roadcycling.com - Cycling info as it should be. Bicycle Retailer and Industry News.
Getting started
---