Artists
ALBUM REVIEW: Radiohead – The King of Limbs at PMA | Pretty Much Amazing. How do you review a Radiohead album?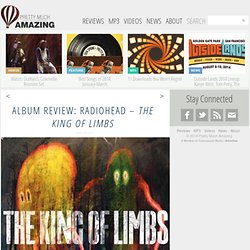 There's a sense of insignificance in trying to talk about this band, a sense of shouting to be heard amidst a chorus of fans and critics. Swirling conspiracy theories, hubbub about release method, endless speculation. This is a band that people want to talk about. More than any other artist, Radiohead seems to inspire listeners to contemplate what it all means rather than just how it sounds. Whoa dude. Julianna Barwick. The King of Limbs : Where are you? BŪKE AND GĀSS. Buke And Gass: Handcrafted Instruments, Throttling Sound. Hide captionBuke and Gass performs live from the Rock 'n' Roll Hotel in Washington, D.C.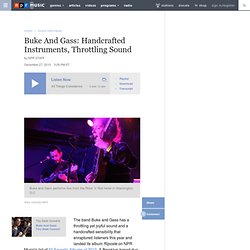 Abby Verbosky/NPR Buke and Gass performs live from the Rock 'n' Roll Hotel in Washington, D.C. The band Buke and Gass has a throttling yet joyful sound and a handcrafted sensibility that enraptured listeners this year and landed its album Riposte on NPR Music's list of 50 Favorite Albums of 2010. A Brooklyn-based duo, Arone Dyer and Aron Sanchez play with customized homemade gear that includes heavy-duty amps, a "toe-bourine," a kick-drum with noisemakers and, of course, the modified baritone ukulele ("buke") and guitar-bass hybrid ("gass") that inspired their name. Buke And Gass: Tiny Desk Concert. "Your Face Left Before You" "Sleep Gets Your Ghost" "Revel In Contempt"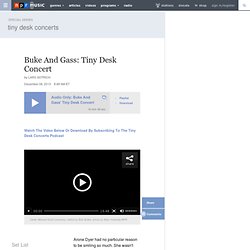 ---