Soluzioni Sito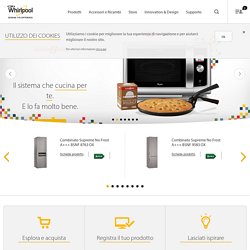 Whirlpool - Home
Il modo più semplice per cucinarequalsiasi ricetta alla perfezione.In tempi da record. I forni 6°SENSO Whirlpool regolano automaticamente tempo e temperatura per garantire risultati di cottura perfetti con consumi ridotti. 6°SENSO Infinite Care è in grado di assicurare il massimo rispetto di qualunque tessuto oltre a garantire una perfetta asciugatura. 6°SENSO Infinite Care protegge i tuoi capi, rispetta fibre e colori mantenendo inalterate le forme e i colori sempre brillanti. I frigoriferi Whirlpool dotati di 6° Senso Fresh Control conservano gli alimenti fino a 4 volte più a lungo grazie al totale controllo elettronico di temperatura e umidità.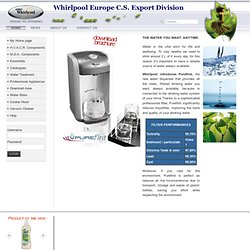 Water is the vital elixir for life and wellbeing. To stay healthy we need to drink around 2 L of it every day, for this reason it's important to have a reliable source of water always available. Whirlpool introduces Purefirst, the new water dispenser that provides all the clean, filtered drinking water you want, always available, because is connected to the drinking water system of your home.Thanks to a sophisticated professional filter, Purefirst significantly reduces impurities, improving the taste and quality of your drinking water. Moreover, if you care for the environment, Purefirst is perfect as reduces all the inconveniences due to transport, storage and waste of plastic bottles, saving you effort while respecting the environment.
Whirlpool Europe C.S. Export Division
Home - Bauknecht SA Svizzera, elettrodomestici per la cucina e la lavanderia.
Negozi eBay - DomesticShop, OFFERTE SPECIALI, Cucinare, Piatti e Tortiere Crisp su eBay.it
Full Size Refrigerators: Top Mount Refrigerators | Rainbow Appliance
Cucina - Casa Regalo - UniEuro
BBTools: DEBUG IS ON BBTools: core - init BBTools: Env isMobilebooleanfalseisRetinabooleanfalseisIEbooleanfalseisIETouchbooleanfalseisChromebooleanfalseisAndroidbooleanfalsetouchSupportbooleanfalsewebAppbooleanfalsehashChangeEventbooleantrue BBTools: mouseWheel event - init
Italia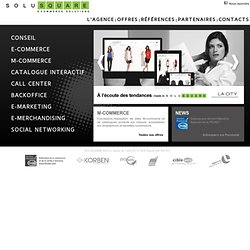 Tools and electronic repair parts for speedometers and car dashboards
Catalogo prodotti Minitools | MiniTools
Zappos.com and Drupal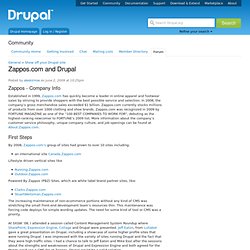 Zappos - Company Info Established in 1999, Zappos.com has quickly become a leader in online apparel and footwear sales by striving to provide shoppers with the best possible service and selection. In 2008, the company's gross merchandise sales exceeded $1 billion. Zappos.com currently stocks millions of products from over 1000 clothing and shoe brands.
Già 6 mesi fa riportavo su questo blog che una delle migliori strategie per guadagnare online è quella di rendere felici le persone, di farle sorridere. Questo concetto di "distribuire la felicità" l'ho ritrovato nei giorni scorsi in un altro caso di grande successo, quello di Zappos: nato nel 1999, questo ecommerce (specializzato nella vendita di scarpe) è cresciuto nel tempo fino a raggiungere 1.500 dipendenti e diverse centinaia di milioni di dollari di revenue; come giusto lieto fine, lo scorso anno è stato acquisito da Amazon, per la "modica cifra" di 1,2 miliardi di dollari. Il motto di Zappos è proprio questo, "Delivering Happiness":
La ricetta di Zappos per un ecommerce di successo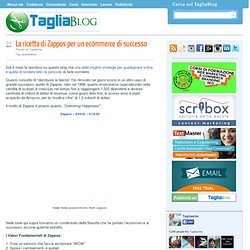 Zen Cart® truly is the art of e-commerce; free, user-friendly, open source shopping cart software. The ecommerce web site design program is being developed by a group of like-minded shop owners, programmers, designers, and consultants that think ecommerce web design could be and should be done differently. Some shopping cart solutions seem to be complicated programming exercises instead of responding to users' needs, Zen Cart® puts the merchants and shoppers requirements first. Similarly, other shopping cart software programs are nearly impossible to install and use without an IT degree, Zen Cart® can be installed and set-up by anyone with the most basic web site building and computer skills.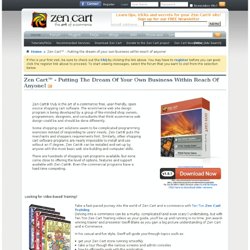 ecommerce shopping cart software by Zen Cart ecommerce solution