Marketing
In today's world of mobility and information sharing, Hashable is a fresh social media start-up opening the door to a new way of managing business relationships.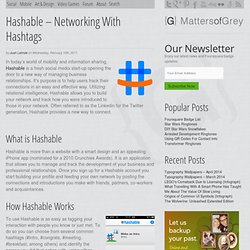 Hashable – Networking With Hashtags | Matters of Grey
How to Calculate Social Marketing ROI
This is a draft of chapter 10 of Social Marketing to the Business Customer by Paul Gillin and Eric Schwartzman. This chapter focuses on how to calculate ROI of social media and Internet marketing programs in general.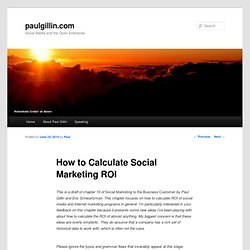 The Growth of Mobile: Stats and figures that will shock you!
Visualize your LinkedIn network
www.DouglesChan.com | Step Up to Greater Success TODAY! Simply By Just Learning From The Mentors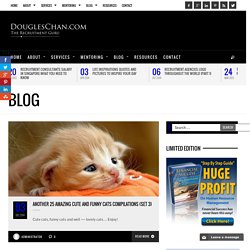 A large number of businesses like illustrators and software developers, etc. use Twitter to keep in touch with people. Along with newsletters, websites, blogs and many such networking tools, Twitter too is a good way of keeping others up-to-date on … Continue reading Advertising is considered to be the most important tool to make people aware about the product and service.
10 Creative Uses of the New Facebook Profile [PICS]
Paulo Coelho offical Quotes page | Paulo Coelho Quotes
One of the tenets of marketing on Twitter is to find and connect with the most influential users in your industry.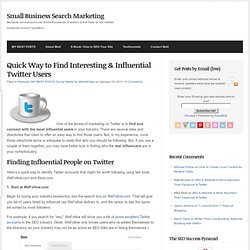 Quick Way to Find Interesting & Influential Twitter Users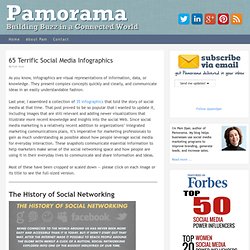 65 Terrific Social Media Infographics
As you know, infographics are visual representations of information, data, or knowledge. They present complex concepts quickly and clearly, and communicate ideas in an easily understandable fashion. Last year, I assembled a collection of 35 infographics that told the story of social media at that time. That post proved to be so popular that I wanted to update it, including images that are still relevant and adding newer visualizations that illustrate more recent knowledge and insights into the social Web.
There are plenty of social analytics tools, but the most full-featured ones are often too expensive (i.e., geared towards enterprise-level users) and the inexpensive ones usually offer limited functionality.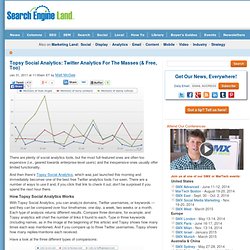 Topsy Social Analytics: Twitter Analytics For The Masses (& Free, Too)
Free Website and Social Media | Online Advertising Solutions | ad Space | affiliate program - Sokule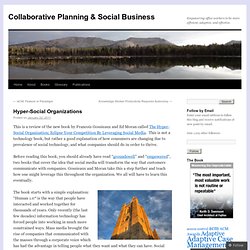 Hyper-Social Organizations
This is a review of the new book by Francois Gossieaux and Ed Moran called The Hyper-Social Organization; Eclipse Your Competition By Leveraging Social Media .
IronMonk - Social Media Marketing & Optimization Agency, SEO, Web Development, Wordpress and more!
Local Search Optimization | Website Promotion | Pratik Dholakiya's Blog
Google Adwords Mastery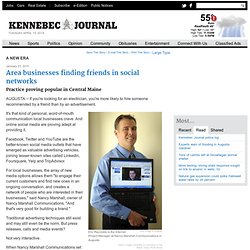 January 31, 2011
Area businesses finding friends in social networks
Orb Social Media: Icon Pack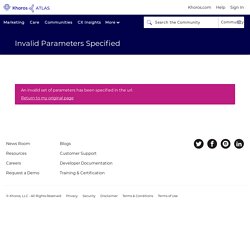 My Chapter on Relationships: The R in Social CRM
Michael Wu, Ph.D. is Lithium's Principal Scientist of Analytics, digging into the complex dynamics of social interaction and group behavior in online communities and social networks. Michael was voted a 2010 Influential Leader by CRM Magazine for his work on predictive social analytics and its application to Social CRM.He's a regular blogger on the Lithosphere's Building Community blog and previously wrote in the Analytic Science blog. You can follow him on Twitter at mich8elwu .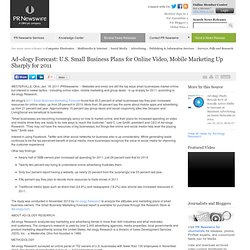 Ad-ology Forecast: U.S. Small Business Plans for Online Video, Mobile Marketing Up... -- WESTERVILLE, Ohio, Jan. 18
WESTERVILLE, Ohio , Jan. 18, 2011 /PRNewswire/ -- Websites and email are still the top ways small businesses market online, but interest in newer tactics - including online video, mobile marketing and group deals - is up sharply for 2011, according to Ad-ology Research.
Facebook Drives US Social Network Ad Spending Past $3 Billion in 2011
US marketers will spend $3.08 billion to advertise on social networking sites this year, eMarketer predicts. Spending will be up 55% over the $1.99 billion advertisers devoted to social networks in 2010 and will rise by a further 27.7% next year to reach nearly $4 billion. This year's dramatic growth in spending will bring social media ad dollars to 10.8% of the total spent online in the US. Worldwide, where social network ad spending will rise 71.6% to $5.97 billion, that proportion will be somewhat lower, at 8.7%.
ways-to-make-extra-money-in-2011: Personal Finance News from Yahoo! Finance
Job security might be out, but freelance, contract, and temporary work is in, which makes it easier than ever to moonlight as a graphic designer while you spend your days as a public relations rep.