Business
The Effects of Oil Production Turmoil: What We Pay For At The Pump | The Rundown News Blog | PBS NewsHour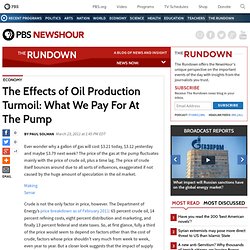 By: Paul Solman and grace lamb-atkinson
The New Mastersounds
ananda project - rain down
CHUCK LOVE - LONG WAY DOWN
Back to Blog Posted by: Straight North Blog Contributor A Guest Post by Becca Berkenstadt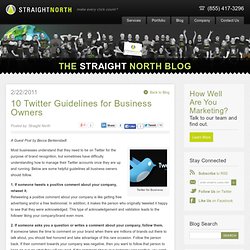 10 Twitter Guidelines for Business Owners | Word Sell Blog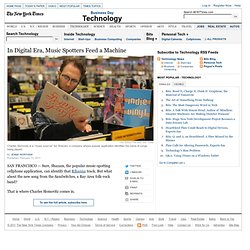 That is where Charles Slomovitz comes in. Mr. Slomovitz was roaming the aisles of a record store here recently when he spotted a flame-haired clerk.
Shazam's Search for Songs Creates New Music Jobs
LinkedIn files for IPO
WhiteHouse.gov Plans State of the Union Broadcast of the Future - Politics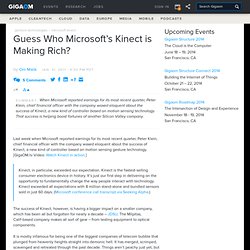 Guess Who Microsoft's Kinect is Making Rich?: Tech News and Analysis «
Last week when Microsoft reported earnings for its most recent quarter, Peter Klein, chief financial officer with the company waxed eloquent about the success of Kinect, a new kind of controller based on motion sensing gesture technology.
Sales - Sales and Social Media—Measuring the ROI : MarketingProfs Article
Success Wallpapers - Motivational Desktop Wallpapers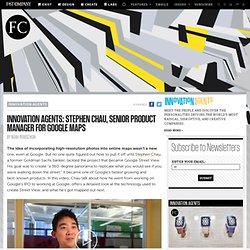 Innovation Agents: Stephen Chau, Senior Product Manager for Google Maps
The idea of incorporating high-resolution photos into online maps wasn't a new one, even at Google. But no one quite figured out how to pull it off until Stephen Chau , a former Goldman Sachs banker, tackled the project that became Google Street View. His goal was to create "a 360-degree panorama to replicate what you would see if you were walking down the street." It became one of Google's fastest growing and best-known products.
The Real Lesson of the Gap Debacle: Logos Aren't Key Anymore | Co.Design
Gap's recent failed attempt at a logo redesign is only the latest in what seems to be a monthly cycle these days.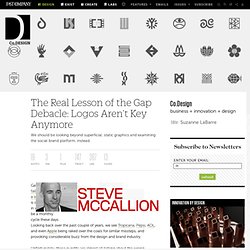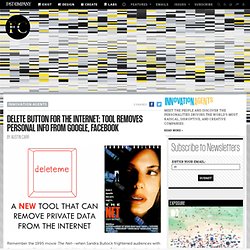 Remember the 1995 movie The Net --when Sandra Bullock frightened audiences with the prospect of having your identity deleted in cyberspace? How times have changed. With the rise of third-party cookies and ads that watch your online behavior, removing embarrassing personal information from the Internet has almost become a holy grail of digital life. Bullock's situation seems almost desirable in retrospect.
Delete Button for the Internet: Tool Removes Personal Info From Google, Facebook
Gigdollars.com
Online advertising can come in three flavors: CPM, CPC, and CPA. CPM is your traditional pay per 1,000 impressions on a website. I'm not a huge fan of this and usually think it's quite a spray+pray approach. It can be very useful when applied to the right niches and audience.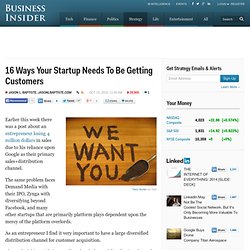 16 Ways Your Startup Needs To Be Getting Customers
Invalid quantity. Please enter a quantity of 1 or more. The quantity you chose exceeds the quantity available.
Business Interactive Media Expo!!
TweetBig - Brilliant Twitter Management & Marketing Tools
How To Add A Social Media Toolbar To Your Website
A social media toolbar consolidates your entire social media presence into your website and displays buttons that allow your visitors to interact with your content in a toolbar on the bottom of the browser screen. That way, your visitors can like, tweet, share, discuss, review and read all of your social media content without navigating away from your website. What should be in your toolbar? We recommend these 10 features >> Social media toolbars are available from several companies , and they are easy to add to your website, even if you're a do-it-yourselfer. I like Meebo and Wibiya, but you can find other toolbar applications to suit your needs.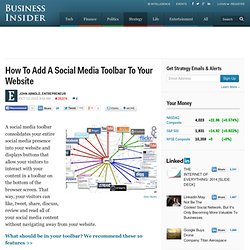 Blog Archive » Designed security with passive burglary-resisting system
Evion.org - listen to the world !
Flowchart: How to Make Money on the Internet | Co.Design
Moshenarte - Build + Create + Develop
0 Flares Twitter 0 Facebook 0 Google+ 0 StumbleUpon 0 Buffer 0 Pin It Share 0 LinkedIn 0 in Share 1 Email 0 Email to a friend 0 Flares × Marketing gurus across the globe have recognized social networking as a great way to forge alliances, create business partnerships and interact with the target customer base.
Why is social networking significant for entrepreneurs?
America's Marketing Gurus - Business News - Business Review USA
Christopher Wishnie
Facebook's Rise: Mark Zuckerberg's 5 Smartest Moves
One of the major factors that distinguished Facebook from competing social networks and helped it become the online powerhouse it is today was a crucial decision made early on to require users to create profiles using their actual identity and real names. Zuckerberg said earlier this year, "The Web is at a really important turning point right now.
UPDATE: Dealbook has the text of Goldman Sachs' full statement here . Citing "intense media attention," Goldman Sachs has decided not to offer shares in Facebook to its U.S. clients, the Wall Street Journa l reports.
Goldman Sachs Won't Sell Facebook Stock To U.S. Clients, Citing 'Intense Media Attention'
Bill Moggridge, Mark Zuckerberg, and Jimmy Wales on the Future of Media Design [Videos] | Co.Design
Print isn't dead, Designing Media , a fascinating new doorstop of a book by Cooper-Hewitt, National Design Museum chief Bill Moggridge , seems to say. It's just waiting for design to save it.
abovethecrowd.com
21st-Century Business
Facebook's feature would let app makers request access to your phone number and address. By Laurie Segall, staff reporter January 18, 2011: 10:33 AM ET
Facebook temporarity disables personal data-sharing feature - Jan. 18
What's the future of the social media strategist role
Harish Dabasia's Amplify | Amplify.com