Windows
Windows ® XP File Association Fixes Copyright 2003 - Doug Knox The files listed here are all ZIP files, which contain a REG (Registry) file. Download the ZIP and open it. Extract the REG file to your hard disk and double click it.
Windows XP File Assocation Fixes
DivisionByZero :: Setting up WAPP (Windows, Apache, PHP, and Postgresql) :: June :: 2005
Connecting to your iDisk from Windows Explorer
Prepare your Windows-based PC Prepare your Windows-based PC to connect to your iDisk: Make sure that you have downloaded and installed all security and software updates for your computer. To learn more about updating Windows, see this Microsoft article: How to keep your Windows computer up-to-date .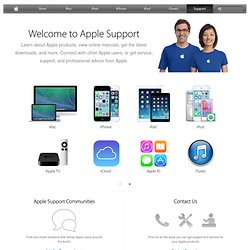 Boot Camp Tip