ANDROID
20 Google Now tips every Android user should know. 20 Halloween Costumes for Google's Android Robot. Untitled. OrangePixel giving out a Summer freebie game called Sketchbook Squad. 60 StumbleUpon 0 Reddit Details.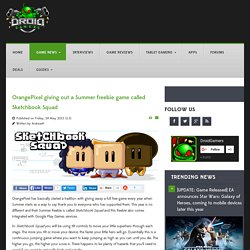 Death to the carrier exclusive. Hear ye, hear ye, citizens of the smartphone world: The entities that lead our land are stuck in some archaic ways -- and their foolishness is causing us all to suffer.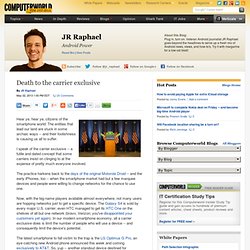 I speak of the carrier exclusive -- a futile and dated concept that some carriers insist on clinging to at the expense of pretty much everyone involved. The practice harkens back to the days of the original Motorola Droid -- and the early iPhones, too -- when the smartphone market had but a few marquee devices and people were willing to change networks for the chance to use one.
Stacie Dauffenbach - Google+ - The Big Android BBQ is the world's preeminent mobile… Friday Poll: You Current Phone is? Since our last "Current Phone" poll, almost 9 months ago, we have seen a number of impressive devices land on U.S. soil.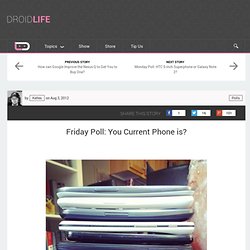 HTC launched the One Series and the Incredible 4G LTE, Samsung gave us the Galaxy S3, and Motorola…well, they haven't done much. But there is a good chance that many of you switched to something since last December, so we wanted to ask again. I get the feeling that the Galaxy Nexus is going to dominate this, and that's not a bad thing. It's tough to go wrong with stock Android. Samsung Galaxy Nexus volume troubles are a feature. NextBigThing 60 Final. Halloween is here. GSM Arena Reports A Different Nexus Prime: Cool Story, Bro! #AndroidBBQ @technobozo and @DethBecomesYou rocking it - Austin, TX - October 3, 2011 - fjfonseca's. Donna Winter - Google+ - Currently drinking to Internet dating in Dubai #androidbbq. #AndroidBBQ The gates are open | Meporter. Nxugkvlj Shared by technobozo.
Donna Winter - Google+ - Just when you thought you were safe #androidbbq. Oops! Donna drinking a Negra Modelo on Untappd. Amazon's Kindle Fire may have a hidden 'app tax' By JR Raphael (@jr_raphael) I wrote earlier about Amazon's new Kindle Fire and how the gadget is truly more of an Amazon media device than a Google Android tablet.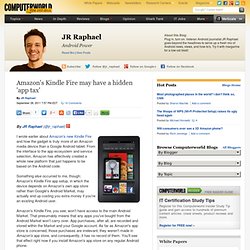 From the interface to the app ecosystem and service selection, Amazon has effectively created a whole new platform that just happens to be based on the Android code. Something else occurred to me, though: Amazon's Kindle Fire app setup, in which the device depends on Amazon's own app store rather than Google's Android Market, may actually end up costing you extra money if you're an existing Android user. Fernando Fonseca: [#Android] The @androidbbq... The Android Homecoming Is Two Weeks Away! Droid Forums - Droid Bionic Giveaway! As you may have noticed, DroidForums has undergone a complete redesign and upgrade over the past few weeks.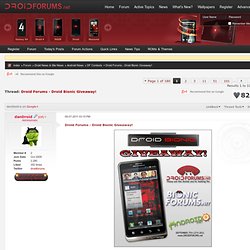 Not only have we installed the latest and greatest software, but we've improved our hardware to make sure the site is faster then ever. But, we're not done just yet. TEUV-Any-NS+4G-08092011. An open letter to the Android Community. Shoot The Birds Makes Its Way To Android, Lets You Wear A Pumpkin On Your Head And Kill Things. If you're sick of shooting birds from slingshots and would prefer the feathery foes to be on the receiving side of damage, then Shoot the Birds from Infinite Dreams is a game you should definitely check out.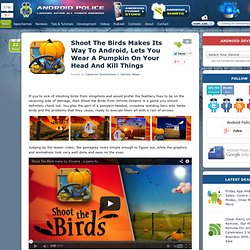 You play the part of a pumpkin-headed, crossbow wielding hero who hates birds and the problems that they cause, ready to execute them all with a rain of arrows. Judging by the teaser video, the gameplay looks simple enough to figure out, while the graphics and animations look very well done and easy on the eyes. Donna Winter. #android #opensource. Live! | RadioAndroid.
---