Classroom resources
Adult Education/ESL 4 - Mr. Matt's Website
Difabilities a Self Advocacy Curriculum
Consulting Services for Autism Spectrum Disorders
#mLearning
Make Your Own Shrinky Dinks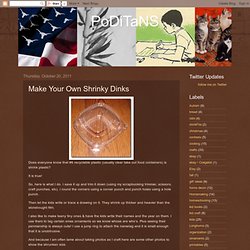 Does everyone know that #6 recyclable plastic (usually clear take out food containers) is shrink plastic? It is true! So, here is what I do. I save it up and trim it down (using my scrapbooking trimmer, scissors, craft punches, etc). I round the corners using a corner punch and punch holes using a hole punch.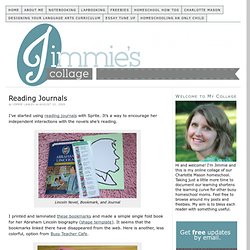 Reading Journals — Jimmie's Collage
I've started using reading journals with Sprite. It's a way to encourage her independent interactions with the novels she's reading. Lincoln Novel, Bookmark, and Journal I printed and laminated these bookmarks and made a simple single fold book for her Abraham Lincoln biography (shape template). It seems that the bookmarks linked there have disappeared from the web.