Clothing
Shopping Online for Clothes? Designer fashion is on line at clothing website Eves Apple!: eves apple
Shopping Online for Clothes? Designer fashion is on line at clothing website Eves Apple!: eves apple
How to Dress Advice, Women's Fashion Advice, Style and Dress Tips, Free Fashion Tips for Women | On Dressing Well
Lori's Shoes - The Sole of Chicago | Tano, Jeffrey Campbell, Gentle Souls
Adam Levine has expanded his successful men's fashion collection at Kmart to include women's clothing and accessories. Levine is a judge on The Voice and the frontman for the band Maroon 5, as well as People mag's Sexiest Man Alive title-holder. So what does he know about fashion?
Omiru: Style for All - Real Style for Real People: An Intelligent Take on Fashion Trends
June 2012 Lookbook: Stars and Stripes This look is part of Omiru's June 2012 Lookbook series, which builds upon our 16-Piece June 2012 Capsule Wardrobe. See more information about this look. It may not yet be the Fourth of July, but you can find fashion inspiration in the upcoming holiday.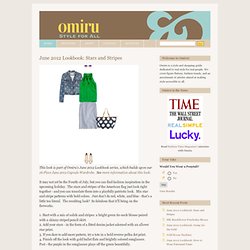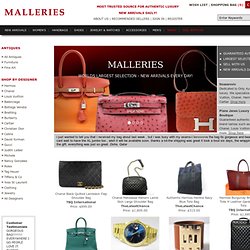 Malleries is committed to protecting your privacy in accordance with the terms of this privacy policy and we will use appropriate security measures to protect the personal information you provide to us, including the use of a Secure Socket Layer (SSL). However, no internet data transmission can be guaranteed to be secure from access by unintended parties, and, by registering with us and providing personal information, you agree that you will not hold us responsible for any breach of security unless such breach is due to our gross negligence or deliberate violation of this privacy policy. Please note that if you have logged into Malleries.com from a shared computer, it is important that you sign off your account before leaving that computer. A closed "Lock" on the bottom right corner of your browser indicates the page you are visiting is encrypted and secure. If someone was to interrupt our communication they would see only random numbers and letters.
MALLERIES Authentic Luxury Bags, Jewelry, Accessories, more