Websites
Internet Meme Database
Shit My Students Write
Lifehacker, tips and downloads for getting things done
Remember The Milk: Online to do list and task management
Ignite Talk Videos
Delicious
post written by: Marc Chernoff Email You don't always have to work hard to be productive. Productivity can simply be the side effect of doing the right things. So here's a list of 29 semi-productive things I do online when my mind is set on avoiding 'real work.' Check delicious popular tags like 'useful,' 'tutorials,' 'tips,' 'howto,' 'advice,' 'entrepreneurship,' etc. for interesting, educational articles to read.Watch one of the thousands of educational videos streaming at TED.com, Academic Earth and Teacher Tube.Read an online book list and find a new book to grab next time I'm at the library.
29 Semi-Productive Things I Do Online When I'm Trying to Avoid Real Work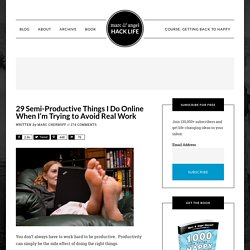 Vimeo, Video Sharing For You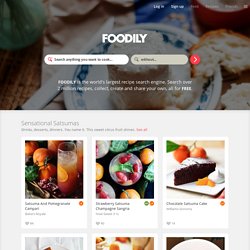 Find recipes online  |  Foodily  |  Food, I love you
A confirmation message was sent to [email address] . New recipes: Pasta with Green Puttanesca From the NY Times Search Now: Kid-friendly Recipes Mac and Cheese, Please! Featured Blog: Pictures and Pancakes Beautiful photos, delicious recipes Search Now:Gluten-free Red Quinoa Red Quinoa with Butternut Squash In Season: Cherries and Almonds Cherry and Almond Frozen Yogurt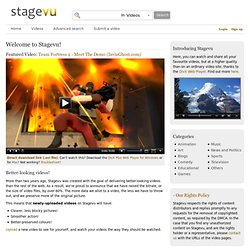 Introducing Stagevu Here, you can watch and share all your favourite videos, but at a higher quality than on an ordinary video site, thanks to the DivX Web Player. Find out more here.
Home
How To Videos on Howcast | The best how to videos on the web
Box Office Mojo
triggerpit
Gizmodo, the Gadget Guide
StumbleUpon.com: Discover the Best of the Web
reddit gold gives you extra features and helps keep our servers running. We believe the more reddit can be user-supported, the freer we will be to make reddit the best it can be. Buy gold for yourself to gain access to extra features and special benefits. A month of gold pays for 276.46 minutes of reddit server time! Give gold to thank exemplary people and encourage them to post more. This daily goal updates every 10 minutes and is reset at midnight Pacific Time (19 hours, 49 minutes from now).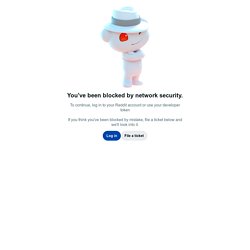 reddit: the voice of the internet -- news before it happens
You've got a little something. Riiiiiiiight there. Skyrim, the epic single-player role-playing game, is the only hardcore game I've ever loved. Now thousands of gamers are simultaneously playing its successor The Elder Scrolls Online, and I'm going to have to learn to share. Illustrator Richard Swarbrick elevates iconic cat videos to f(el)ine art in a stylish new short that marries fleeting, watercolor impressionism with slinky synth-pop.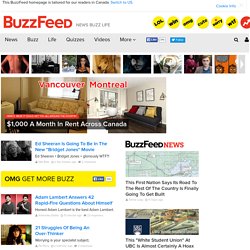 BuzzFeed
Engadget
The 1 percent have long had smartphones from Porsche and Vertu to quench their high-end thirst, but when it comes to dual-SIM handsets, the elite have had to settle for something a little more ordinary. For those in need, Gresso created Azimuth, the first dual-SIM luxury handset. Starting at $2,000, the phone is made of titanium, with both the keys and logo crafted out of 18K or white gold. Since appearances are all that matter, you're getting some pretty low-end specs under the hood, including 2GB of "internal memory," a 1.3-megapixel camera, Bluetooth 2.0 and a tiny 1,100mAh battery. To put things in perspective, Samsung's Galaxy S5 starts with 16GB of built-in storage, a 16-megapixel camera and a 2,800mAh battery. The difference being, anyone can buy an S5.
Welcome to snopes.com, the definitive Internet reference source for urban legends, folklore, myths, rumors, and misinformation. Use the search box above to locate your item of interest, or click one of the icons below to browse the site by category. Urban Legends Reference Pages © 1995-2014 by snopes.com.
Urban Legends Reference Pages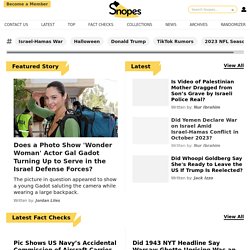 The Idea Swap
Comics, Quizzes, and Stories
YouTube Trends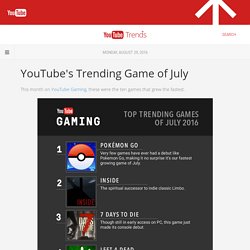 The first-ever YouTube Music Awards are live this Sunday evening at 6pmET and to celebrate, we did a little digging into the data behind some of the 2013 nominees, all of which were selected based on a series of viewership, subscriber, and/or engagement metrics. (To get all the details on the nominees read this or check out the YouTube Spotlight channel where you can also vote for the winners.) Video of the year is one of the categories drawing the most interest, and that's not really a surprise when you consider the 1.9 billion views these videos currently have combined. That's an average of over half a million views for every second of video. Here is daily viewership data (though, please note that we have cut off the initial "Gentleman" spike, which at a record 38 million views in a single day made this chart hilariously unreadable): The ten nominees for Artist of the Year drew nearly 10 billion views combined on their official videos between October 2012 and the start of this month.
Spezify
Trends