World
2057 humans! Philosophy Timeline. Seven Blunders of the World. The Seven Social Sins, sometimes called the Seven Blunders of the World, is a list that Mohandas Karamchand Gandhi published in his weekly newspaper Young India on October 22, 1925.[1] Later, he gave this same list to his grandson Arun Gandhi, written on a piece of paper, on their final day together, shortly before his assassination.[2] The seven sins or blunders are: History and influence[edit] Mahatma Gandhi, who published the list in 1925 as a list of "Seven Social Sins" (1940s photo) The list was first published by Mohandas Karamchand Gandhi in his weekly newspaper Young India on October 22, 1925.[1] Gandhi wrote that a correspondent who he called a "fair friend" had sent the list: "The... fair friend wants readers of Young India to know, if they do not already, the following seven social sins,"[1] (the list was then provided).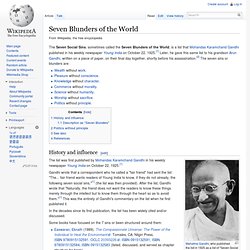 A . Neutron bomb. A neutron bomb or officially known as one type of Enhanced Radiation Weapon is a low yield fission-fusion thermonuclear weapon (hydrogen bomb) in which the burst of neutrons generated by a fusion reaction is intentionally allowed to escape the weapon, rather than being absorbed by its other components.[2] The weapon's radiation case, usually made from relatively thick uranium, lead or steel in a standard bomb, are instead made of as thin a material as possible to facilitate the greatest escape of fusion produced neutrons.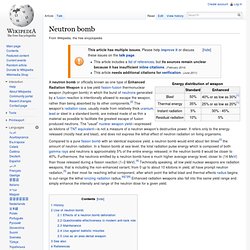 The "usual" nuclear weapon yield—expressed as kilotons of TNT equivalent—is not a measure of a neutron weapon's destructive power. It refers only to the energy released (mostly heat and blast), and does not express the lethal effect of neutron radiation on living organisms. Compared to a pure fission bomb with an identical explosive yield, a neutron bomb would emit about ten times[3] the amount of neutron radiation. Global Insights. This is how they will KILL us! Data forgeries: Fukushima and Gulf Oil Spill same criminal mind suggests Dr. Leuren Moret. Ms.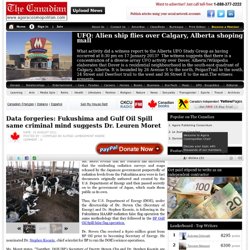 Moret reveals that her research has uncovered that the misleading radiation surveys and maps released by the Japanese government purportedly of radiation levels from the Fukushima area were in fact documents originally authored and created by the U.S. Department of Energy and then passed secretly on to the government of Japan, which made them public as its own. Thus, the U.S. Department of Energy (DOE), under the directorship of Dr. The dark side of Dubai - Johann Hari, Commentators. But something has flickered in Sheikh Mohammed's smile.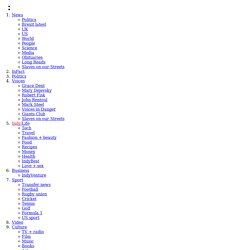 The ubiquitous cranes have paused on the skyline, as if stuck in time. There are countless buildings half-finished, seemingly abandoned.
---