Outils 2.0
Social. Comparatif des banques : Banques, banques en ligne, changer de banque. Votre numéro de fax personnel | eFax. Webapp. Logiciel billetterie et logiciel inscription en ligne - Weezevent. IFTTT : automatiser des tâches courantes sur le web.
"If This Then That" est un service web qui permet d'automatiser de très nombreuses actions courantes sur le web, en interconnectant près d'une trentaine de canaux sur le web : comme Facebook, Twitter, Tumblr, Linkedin, Gmail, Google Reader, Dropbox, Yammer etc.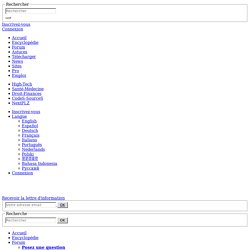 Gains de productivité, facilitation du suivi d'une veille info ou de processus d'archivage, meilleure gestion de sa présence en ligne : IFTTT est un service très pratique pour les professionnels connectés qui cherchent à gagner du temps sur, et par le web. Présentation de cet outil, avec quelques exemples de « recettes » courantes pour gagner en productivité. Présente Connec'table: la table ronde tactile multitouch. Connec'table, la table ronde MultiTouch par VirtualSensitive Un produit unique, qui vous plonge au coeur d'un univers interactif aux possibilités infinies!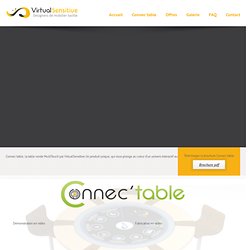 Télécharger la brochure Connec'table Brochure pdf. Convertisseur YouTube. Photo editor online - Pixlr.com edit image.
Questionnaires en ligne
Presentations. About Us | Roozz. What is Roozz ?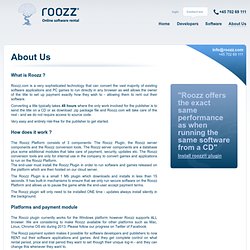 Roozz.com is a very sophisticated technology that can convert the vast majority of existing software applications and PC games to run directly in any browser as well allows the owner of the title to set up payment exactly how they wish to - allowing them to rent out their software. Converting a title typically takes 48 hours where the only work involved for the publisher is to send the title on a CD or as download .zip package file and Roozz.com will take care of the rest - and we do not require access to source code. Amendments.
Diagramme en ligne
Diaporamas. Cloud. Syndication. Home - BeKnown. Yoowalk - Free virtual world to walk around the web and chat in 3D. Recherche. Cartes. Typepad. Share your passions with the world. | Typepad. Netvibes. Reddit: the front page of the internet. L'accélérateur de start-ups - Nurturing successful entrepreneurs. Tutorials | Piktochart. Fear not, help is at hand!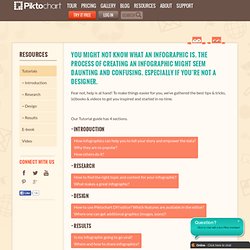 To make things easier for you, we've gathered the best tips & tricks, (e)books & videos to get you inspired and started in no time. Our Tutorial guide has 4 sections. ~Introduction How infographics can help you to tell your story and empower the data? Why they are so popular? Glogster - join the visual communication network. Explore more. Web pages, photos, and videos | StumbleUpon.com. Simple Pricing from Square — Square. Accept credit cards with your iPhone, Android or iPad – Square. FeedBurner. Remember The Milk: gestion de listes et de tâches en ligne. Dribbble - Show and tell for designers. Official.fm - Your music. Your way.
Build a Website - Squarespace 6. Codecademy Offers Python Courses for its "Millions" of Users. Codecademy, one of the shining stars in the "learn to code" movement, has offered front-end technologies like JavaScript, jQuery, HTML and CSS since August of last year.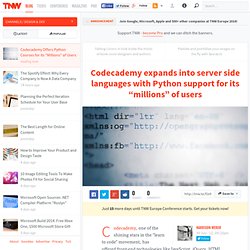 These are, at least by my own standards, the absolute easiest languages to start off with, but don't offer the same possibilities as a powerful server-side language. Now, to grow its education footprint, Codecademy is today launching Python courses to the public. According to co-founder Zach Sims, Python was the most requested language from the community, and the tech behind implementing it has undergone testing since the January launch of Codecademy Labs. The startup found that running Python and Ruby client-side led to endless problems, so it developed a way to run the code server-side, which supposedly has made expanding into additional languages, such as Ruby or perhaps PHP, much easier.
Mingly - Personal Relationship Management. Straw Poll. Silp - L'emploi de vos rêves viendra à vous. Yoowalk - Free virtual world to walk around the web and chat in 3D. VPN-Surf - Réseau VPN français pour protéger votre anonymat. Do It (Tomorrow) What deux yeux have teux deux teuxday? Pourquoi intégrer Facebook Connect sur votre site ? Facebook Connect est aujourd'hui la solution d'identification proposée par Facebook qui pourrait permettre à n'importe quel site demandant une identification de déléguer celle-ci à Facebook.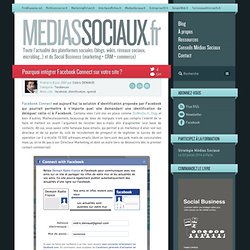 Certains sites l'ont mis en place comme DisMoiOu.fr, Digg et bien d'autres. Malheureusement, beaucoup de sites de marques n'ont pas compris l'intérêt de le faire et mettent en avant l'argument de récolter des e-mails afin d'augmenter leur base de contacts. Ah oui, vous savez cette fameuse base emails, qui permet à un marketeur d'aller voir son directeur et de lui parler du coût de recrutement de prospect et de légitimer le succès de son opération car il a récolté 10 000 adresses emails (dont un tiers sont des junk mails de concouristes mais ça, on le dit pas à son Directeur Marketing, et dont un autre tiers se désinscrira dès le premier contact commercial).
Pinterest / Home. Seesmic. Twitter expliqué (enfin) même aux nuls. Téléchargez gratuitement le premier chapitre du livre Devenez Riche Recevez 60 € (Parrainage Boursorama) en cliquant ici et un ebook offert Vous devriez me suivre sur Twitter en cliquant ici !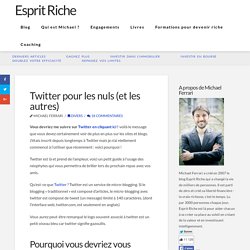 Voilà le message que vous devez certainement voir de plus en plus sur les sites et blogs. J'étais inscrit depuis longtemps à Twitter mais je n'ai réellement commencé à l'utiliser que récemment : voici pourquoi ! Twitter est là et prend de l'ampleur, voici un petit guide à l'usage des néophytes qui vous permettra de briller lors du prochain repas avec vos amis. Qu'est-ce que Twitter ? • Créer un site internet - Jimdo. Flux public - Identi.ca. Prezi - The Zooming Presentation Editor. Delicious - Discover Yourself! All Topics - The Latest News Headlines, Videos and Images - Digg.
You Publish. Convertisseur YouTube. Gestionnaire de Pages Facebook. Description Gestionnaire de Pages aide les administrateurs de Pages à communiquer avec leur audience et à suivre l'activité de plusieurs Pages en un même endroit.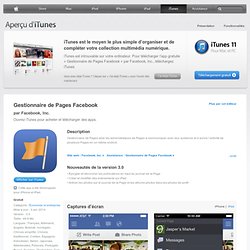 Fonctionnalités : TED-Ed. View full lesson: The coelacanth, a prehistoric fish that was mistakenly thought to have gone extinct at the same time as the dinosaurs, has managed to stick around our seas for 360 million years.
Erin Eastwood details the surprising "back from the dead" discovery of the coelacanth and explains how this fish's fins shed light on the evolutionary movement of vertebrates from water to land. Lesson by Erin Eastwood, animation by James Price for The Foreign Correspondents' Club. Show less.
---