Yahoo Bookmarks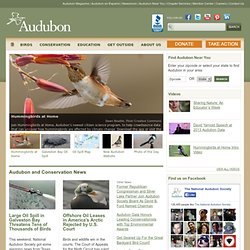 Splash Page | National Audubon Society
Each spring over a half million sandhill cranes congregate on Nebraska's Platte River. Like the migration of wildebeest in Africa and the march of the penguins in Antarctica, the seasonal movement of these graceful birds is a spectacular nature show. Audubon's Rowe Sanctuary near Kearney helps people witness this phenomenon.
News, Blogs, and Tools for Living Green | Yahoo! Green
Government - Historical Debt Outstanding - Annual 2000 - 2010
Government - Historical Debt Outstanding – Annual
The Latest Entertainment & Hollywood News
His Holiness the 14th Dalai Lama
Moviehole | Movie & Entertainment News
Q104.3 - Q104.3 - New York's Classic Rock
Today's Best Country
steve c's Taste Test Results on Etsy
MyNutrikids.com
Canine Flu — Information and Vaccine This past year has proven to be a very active flu season - for dogs, that is. Pet owners, their canine companions and veterinarians across the country are on high alert against the H3N8 canine flu; areas including Florida, New York City, Philadelphia and Denver have all been particularly hard hit by the flu.
Hudson Highlands Veterinary Medical Group - News Alerts and Events
Westchester NY Restaurants, Dining Guide, Eater Blog, Restaurant Reviews, Events
Find the Best Recipes, Dinner Ideas, and Menus
Yahoo! Answers - Home
Iron Maiden Official Website
The Numbers - Movie Box Office Data, Film Stars, Idle Speculation
Westchester NY | 914INC.