Hudson Valley to do
HudsonValleyGoodStuff
chili and ice cream fundraiser "new york"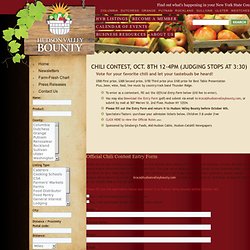 Thank you for your interest in participating in the Hudson Valley Bounty Chili Contest on Saturday, October 8th 2011 at the Henry Hudson Riverfront Park in Hudson, New York. This year we've added a new dimension to the festivities with a prize of $100.00 for Best Table Decoration so put your thinking toque on! If you have any further questions, please contact Hudson Valley Bounty by e-mail at kroca@hudsonvalleybounty.com , by mail at 507 Warren St. 2nd Floor, Hudson NY 12534 or call 518.851.5888 or 518 392 9696.
Chili Contest, Oct. 8th 12-4pm (Judging stops at 3:30) | Hudson Valley Bounty
Jan 15 West Coast Swing Dance Swing Dance to recorded music. West Coast style. Port Ewen Reformed Church, 160 Salem St. Port Ewen NY 12466. $8/person.
Hudson Landing : Ulster County Events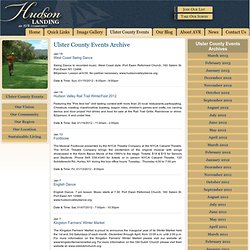 Hudson Valley Parent
Garlic & Harvest Festival
Dutchess County Return the FAVOR Veteran Discount Card Program Participating Businesses/Merchants As of June 27, 2012 *** Does not accept FAVOR ID cards from other counties Click on a section below to view the current businesses and merchants that are participating in the Return the FAVOR program in that category. Be Wise Car Wash and Oil Center 2046 Rte. 55, LaGrangeville, NY 12540 845-223-3502 Mon-Sat 7:30AM-6PM; Sun 7:30AM-4PM $5 discount on oil changes; $2 off of any car wash bewise@frontier.net M&S Chevrolet-Buick-Cadillac of Pawling 55 Rte. 22, Pawling, NY 12564 845-878-6900 Service 8AM-5PM; Sales 8AM-7PM 10% discount; $150 off any used car/truck.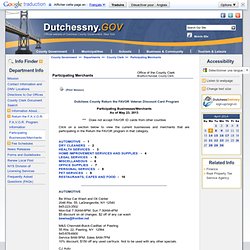 County Clerk:Return the F.A.V.O.R. Program - Participating Merchants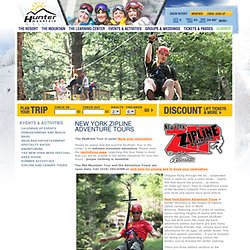 Hunter Mountain | Hunter Mountain Actvities | Zipline and Canopy Tour
The SkyRider Tour is open! Book your reservation . Please be aware that the summit SkyRider Tour in the winter is an extreme mountain adventure . Please read the restrictions page regarding this tour. Keep in mind that you will be outside in the winter elements for over two hours - proper clothing is essential .
Car & Travel - June 2011
Car & Travel - June 2011
sharpe reservation maple weekend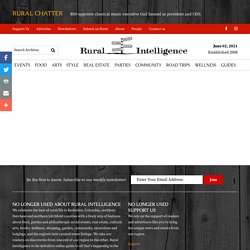 [ See more Spirits articles ] by Betsy Miller The clicking of the wheels on the rails. The breeze rushing through windows that actually open.
Rural Intelligence | Food: Spirits - The Wine Tasting Train, Drinking in the Scenery
The Beacon Farmers Market
Naumkeag | Berkshires, Stockbridge, MA | The Trustees of Reservations
Cronin's Maple Farm - New York State Maple Producers Association
Woodbury Ski Area :: SummerTubing and Zorbing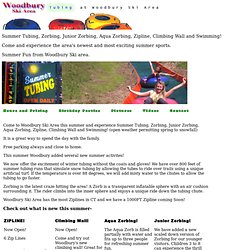 Summer Tubing, Zorbing, Junior Zorbing, Aqua Zorbing, Zipline, Climbing Wall and Swimming! Come and experience the area's newest and most exciting summer sports. Summer Fun from Woodbury Ski area. Come to Woodbury Ski Area this summer and experience Summer Tubing, Zorbing, Junior Zorbing, Aqua Zorbing, Zipline, Climbing Wall and Swimming! It is a great way to spend the day with the family. Free parking always and close to home.
Walkway Over The Hudson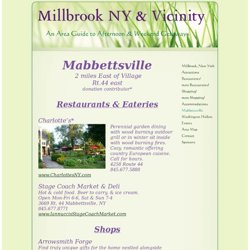 Mabbettsville 2 miles East of Village Rt.44 east
Millbrook ny & Vicinity - Mabbettsville - Millbrook, NY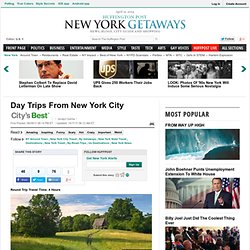 Round Trip Travel Time: 4 Hours Red Hook (the one in Dutchess County, not Brooklyn) Every summer, Bubby's Burrito Stand sets up shop on the side of Route 199. Owner Bjanette Andersen and her husband use fresh ingredients for their vegetarian tortillas (stuffed with cheese, beans, and local produce) and steamy quesadillas. Digest and digress on the Poet's Walk , two miles of romantic meadow trails and picturesque woodsy settings. Then stop for something sweet at Me-Oh-My Pie Shop & Cafe , which is run by an ex bond trader-turned-opera singer-turned baker. Hyde Park There's FDR , CIA , and Big Bear Ziplines , which opened earlier this year to give new meaning to leaf peeping.
Day Trips From New York City
Cooperative Extension of Putnam County/4Hfair
Map of 82 Washington St, Poughkeepsie, NY 12601-2388 - Bing Maps
Rural Intelligence.com
[ See more Excursion articles ] by Betsy Miller In 2009, there were 62 ziplines in the United States. Two years later, there are about 200, three of them in our area. Investors, get out your checkbooks. Treetop zipping is coming to a neighborhood near you.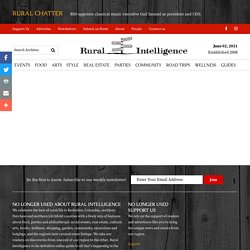 over the Hudson
Furnace Brook Winery - free wine tasting in the Berkshires, MA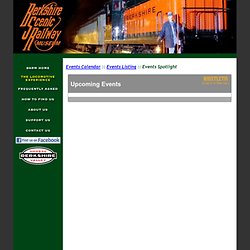 Warning : include() [ function.include ]: URL file-access is disabled in the server configuration in /homepages/28/d246274153/htdocs/berkshirescenicrailroad.org/events_spotlight.php on line 78 Warning : include(http://www.berkshirescenicrailroad.org/bsrm_bottomnav.html) [ function.include ]: failed to open stream: no suitable wrapper could be found in /homepages/28/d246274153/htdocs/berkshirescenicrailroad.org/events_spotlight.php on line 78 Warning : include() [ function.include ]: Failed opening 'http://www.berkshirescenicrailroad.org/bsrm_bottomnav.html' for inclusion (include_path='.
Berkshire Scenic Railway Museum - Event Spotlight
renegades
Goshen Stampede > Print a Free Ticket!
Public Works - Parks:Dutchess County Trails:Dutchess Rail Trail:Directions and Rail Trail Parking
Directions to Parking: - Van Wyck Lane in East Fishkill Located between Lake Walton Road and Route 376 in East Fiskill. - Hopewell Depot Trailhead Parking Located at Railroad Avenue (just off of Route 376 at the Hopewell Inn) - in East Fishkill. - Diddell Road Trailhead – in Wappinger
http://www.grandwalkabout.com/trailslist.pdf
Dutchess County Spotlight
Holy Cross Monastery: Excursions
Holy Cross Monastery: What to Expect
Dutchess County Tourism
ILOVENY | The Official New York State Tourism Site-Home
Best of Westchester - Westchester, NY
Hudson Valley Voyager - Travel Guide to New York's Hudson River Valley
Croton Point Park Croton Point Park is a 508-acre park situated on a peninsula on the east shore of the Hudson River. This park offers year-round events and activities and has facilities for camping, hiking and swimming. The park is rich in natural and human history and is also the site of historic wine cellars that are thought of be the oldest in New York State and the Croton Point Nature Center, which offers a year-round schedule of interpretive programs.