Web Design
Making an Interactive Picture with jQuery
In this tutorial I will be showing you how to piece together an interactive picture – aka an image that contains tooltips and popup boxes. This can be useful for showing off a particular aspect of a photo (ie items or people). The original inspiration for this tutorial came from the IKEA website , which uses Flash to accomplish something similar, although admittedly with a few extra features.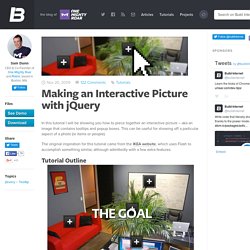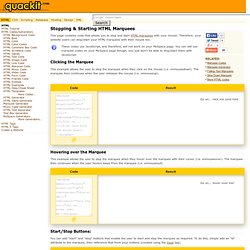 This page contains code that allows you to stop and start HTML marquees with your mouse.
Stopping & Starting HTML Marquees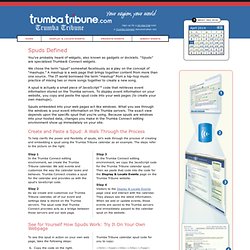 You've probably heard of widgets, also known as gadgets or docklets.
Tribune: Website Calendars for Media