Technology
Update: Reflection has been renamed Reflector. It is available for Macintosh and for Windows PCs. I am so excited for a new Mac app called Reflection!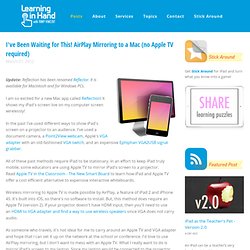 Avators: Build your Wild Self - create a self portrait and learn about the animal parts incorporated into your avatar. Mikons - where people communicate through visual symbols, logos, icons, or avatars to tell a story Voki.com is a web application that produces animated characters to which you can add your voice (or anybody else's).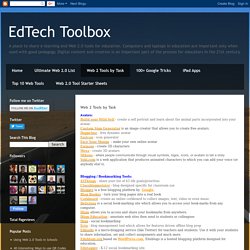 Google A-Z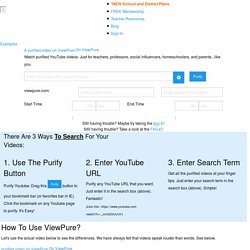 Pure video viewing. Watch YouTube videos without comments, suggestions, or the 'other' things. Click here for an example.