Technology
I've Been Waiting for This! AirPlay Mirroring to a Mac (no Apple TV required) Update: Reflection has been renamed Reflector.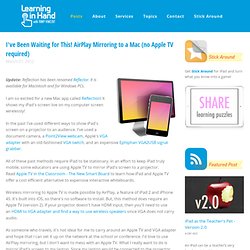 It is available for Macintosh and for Windows PCs. I am so excited for a new Mac app called Reflection! Web 2 Tools by Task. Avators: Build your Wild Self - create a self portrait and learn about the animal parts incorporated into your avatar.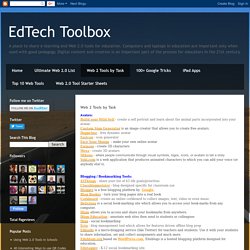 Mikons - where people communicate through visual symbols, logos, icons, or avatars to tell a story Voki.com is a web application that produces animated characters to which you can add your voice (or anybody else's). The Newspaper Clipping Image Generator - Create your own fun newspaper. Google A-Z.
Sharing. ViewPure - Videos without clutter. Parents & Guardians. Avatars. Timelines. Video production. Web Design. Animations. InfoGraphics. QR Codes. Mobile Learning.
---