InfoGraphics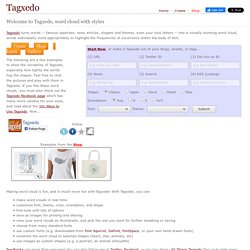 Tagxedo turns words -- famous speeches, news articles, slogans and themes, even your love letters -- into a visually stunning word cloud, words individually sized appropriately to highlight the frequencies of occurrence within the body of text. Create Shop Learn Gallery The following are a few examples to show the versatility of Tagxedo, especially how tightly the words hug the shapes. Feel free to click the pictures and play with them in Tagxedo. If you like these word clouds, you must also check out the Tagxedo Facebook page which has many more candies for your eyes, and read about the 101 Ways to Use Tagxedo.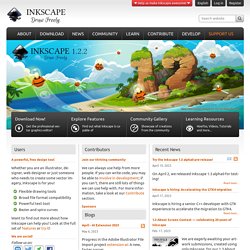 Inkscape at the Libre Graphics Meeting April 12, 2014 The Inkscape project mustered nine developers, translators and document writers for a productive meeting. As well as countless user interactions over the course of the five day event. This is what happened...
Wordle is a toy for generating "word clouds" from text that you provide. The clouds give greater prominence to words that appear more frequently in the source text. You can tweak your clouds with different fonts, layouts, and color schemes.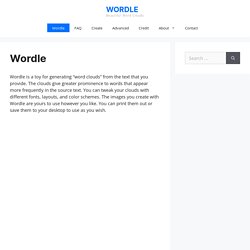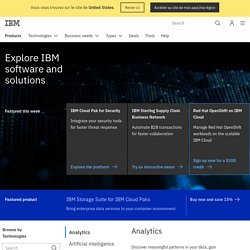 Try out the newest version of IBM Many Eyes! New site design and layout Find visualization by category and industry New visualization expertise and thought leadership section Expertise on the Expert Eyes blog Learn best practices to create beautiful, effective visualizations New, innovative visualizations from the visualizations experts of IBM Research New visualization options
Hohli Online Charts Builder Load From Image URL: Chart Data can't equal to original, but very similar to it.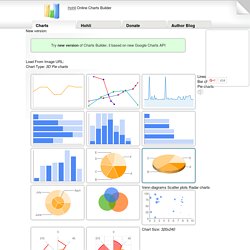 Information graphics (or infographics) are graphical depictions of data and information. By presenting information in a compact and creative approach, infographics are able to quickly convey knowledge and engage its viewers. In this collection, you'll find forty beautiful and educational infographics, displaying the uncommon spectacle of "art meets science". 1. Coffee Drinks Illustrated The proportion of ingredients for popular coffee drinks and their pronunciation keys.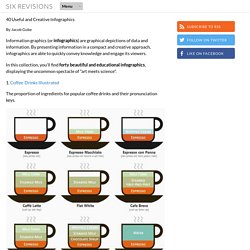 Steganography
How has internet changed education infographic from SEO.com explores what kind of impact the Internet has on education. Ever had a question and found yourself on wikipedia? Apparently your not the only one!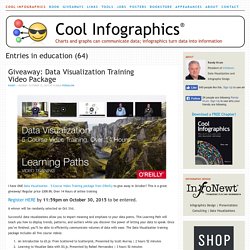 Cool Infographics - Blog