Wallpaper
Welcome to an absolutely massive collection of HD backgrounds. 777 of them.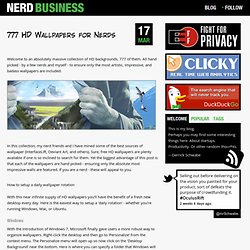 777 HD Wallpapers for Nerds
Sorted by Date There are 3224 free desktop wallpapers available below. You are on page 1 of 323.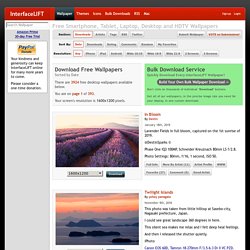 Here are 218 HD resolution wallpapers. Nerds like you and me have big ass screens so ALL of these wallpapers are available in high resolutions of at least 1900x1200.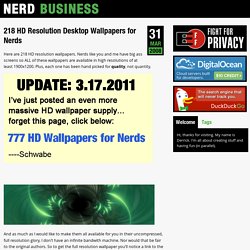 Wallpaper Images - Mike Swanson's Blog
Dream Desktop - New Wallpapers and Games Everyday