Potpourri
Funniest shit ever. Upload Home Funny Pictures YouTube Funny Videos Funny GIFs Text/Links Channels Search ← hide menu Funniest shit ever.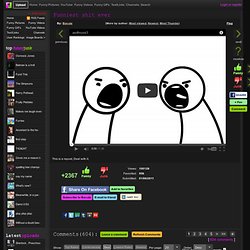 Brawl in the Family ? Archive ? 299 ? Carol of the WAA. Friday, December 17 — 12:00 AM Click here for free downloads of any of 2010′s BitF songs!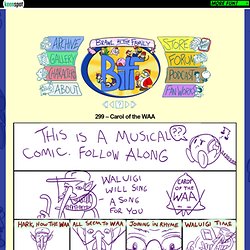 Video version: Waluigi opted to run the second comic of this trio of Christmas Classics. While his past work was of questionable taste, I decided to let him take the reins anyway, in hopes of making something full of Christmas cheer. Zombie Mob takes over campustown | The Daily Illini. 4chan.
15 houseplants for improving indoor air quality. Random Thoughts of People Our Age. Lucid Dream Guru - Master the Art of Lucid Dreaming. Greg Rutter's Definitive List of The 99 Things You Should Have Already Experienced On The Internet Unless You're a Loser or Old or Something. The Something Store: Buy Something at SomethingStore.com.
---