The West
The Oregon Trail. EyeWitness To The Old West. "Remember the Alamo!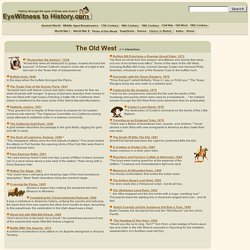 ," 1836 "At last they were all destroyed by grape, musket shot and the bayonet. " A former Catholic mission is the site of a fight to the last man in the Texas War of Independence. Buffalo Hunt, 1846 In the days when the buffalo thronged the Plains. The Tragic Fate of the Donner Party, 1847 "Snowed hard until twelve o'clock last night; many uneasy for fear we shall all perish with hunger. " Six Sets of Gold Rush Lesson Plans. Personally, I don't care for it, but I've heard a lot of students talk about Discovery's television show Gold Rush Alaska.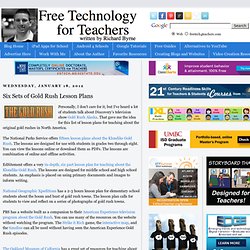 That gave me the idea for this list of lesson plans for teaching about the original gold rushes in North America. The National Parks Service offers fifteen lesson plans about the Klondike Gold Rush.
---