Writers & writing
Same-as-that—By Dale Peck
Jhumpa Lahiri: My Life's Sentences
Draft is a series about the art and craft of writing.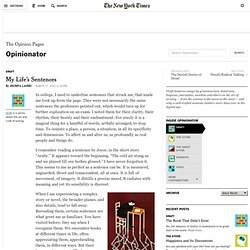 The children I write with die, no matter how much I love them, no matter how creative they are, no matter how many poems they have written, or how much they want to live.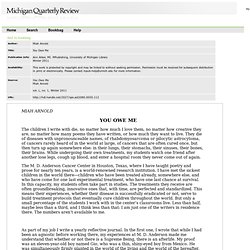 You Owe Me
url: http://hdl.handle.net/2027/spo.act2080.0050.112 by dmaculate Oct 25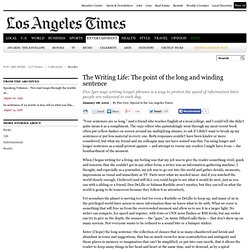 A long sentence is worth the read - latimes.com
"Your sentences are so long," said a friend who teaches English at a local college, and I could tell she didn't quite mean it as a compliment.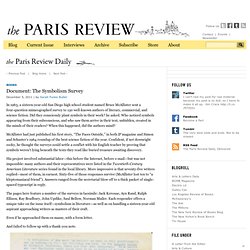 In 1963, a sixteen-year-old San Diego high school student named Bruce McAllister sent a four-question mimeographed survey to 150 well-known authors of literary, commercial, and science fiction.
Document: The Symbolism Survey, Sarah Funke Butler
Reading "2666", "it becomes increasingly difficult to distinguish Roberto Bolaño's genius from his excess. Indeed, it starts to seem that Bolaño's genius is his excess", writes Garth Risk Hallberg...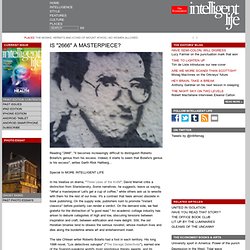 IS (Roberto Bolaño's) "2666" A MASTERPIECE?
James Baldwin: Witty, Fiery in Berkeley, 1979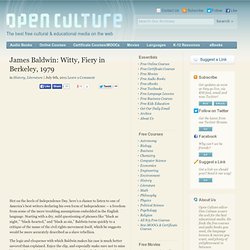 Hot on the heels of Independence Day, here's a chance to listen to one of America's best writers declaring his own form of Independence — a freedom from some of the more troubling assumptions embedded in the English language.
sontag_torture.pdf (application/pdf Object)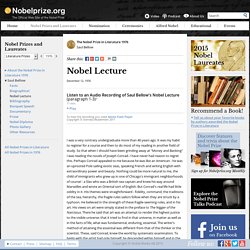 December 12, 1976 Listen to an Audio Recording of Saul Bellow's Nobel Lecture (paragraph 1-3)* 11 min.
Saul Bellow - Nobel Lecture
Chris Hedges "Brace Yourself! The American Empire Is Over & The Descent Is Going To Be Horrifying!"
Tariq Ramadan asks: how can different religious traditions move beyond tolerant co-existence to mutual respect and enrichment?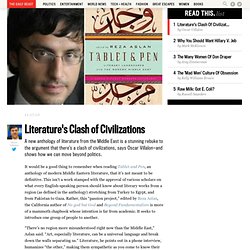 Reza Aslan's New Book, Table and Pen: Literature Bridges Civilizations
What is the American hustle?
Tahmima Anam | The Good Muslim