Language
IT IS rare that Johnson is compelled to respond to comments. But my last post , about the fun parallels in the hybrid development of English and Dravidian languages, seems to have stirred the passions of our readers. Many of them commented, dismissing the post as (at best) misguided and (at worst) a piece of neocolonial rubbish. That is a shame. Studying the history of India's languages can be immensely fascinating.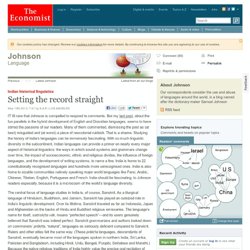 Indian historical linguistics: Setting the record straight
Yesterday, the Open University released 'The History of English in 10 Minutes,' a witty animated sequence that takes you through 1600 years of linguistic history.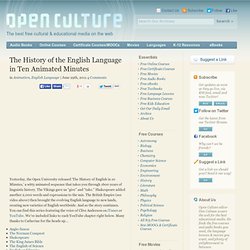 You Already Know a Little Arabic (PDF)
Usage varies both within English and in other languages, but the usual convention in printed English text is:
Dash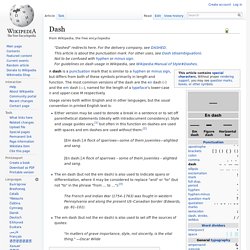 Romanization, Transcription and Transliteration (Xerox Arabic Morphogical Analysis and Generation)
Paul Meier Dialect Services - home - dialects - dialect coach - accent reduction - British accents - dialect instruction
Lipikaar - Type in your language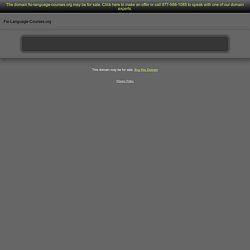 Welcome to fsi-language-courses.org - the home for language courses developed by the Foreign Service Institute.