Laf (look & feel)
TinyLaF, a pluggable Java Look and Feel
Barra Orange es la herramienta de navegación interactiva que te permite acceder a los servicios de Orange y consultar los mejores contenidos mientras navegas. Buscar en la Web con el Buscador Barra Orange desde cualquier sitio. Bloquear molestos pop-ups. Resaltar los términos buscados en la página de resultados. Conocer el tiempo de tu ciudad.
NimROD Look And Feel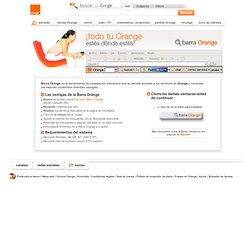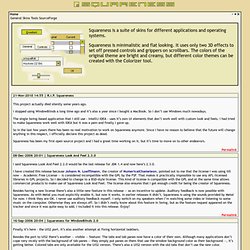 This project actually died silently some years ago. I stopped using WindowBlinds a long time ago and it's also a year since I bought a MacBook. So I don't use Windows much nowadays. The single Swing-based application that I still use - IntelliJ IDEA - uses it's own UI elements that don't work well with custom look and feels. I had tried to make Squareness work well with IDEA but it was a pain and finally I gave up. So in the last few years there has been no real motivation to work on Squareness anymore.
Squareness
Home - javootoo.com
What's new ? To get notified of new look and feels and website updates, subscribe to the "javootoo" mailing list (the last one in the page). About