Commentary/opinions re media bias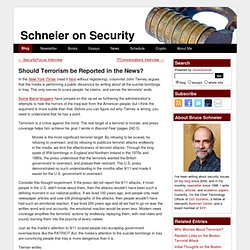 Should Terrorism be Reported in the News?
In the New York Times (read it here without registering), columnist John Tierney argues that the media is performing a public disservice by writing about all the suicide bombings in Iraq. This only serves to scare people, he claims, and serves the terrorists' ends. Some liberal bloggers have jumped on this op-ed as furthering the administration's attempts to hide the horrors of the Iraqi war from the American people, but I think the argument is more subtle than that. Before you can figure out why Tierney is wrong, you need to understand that he has a point. Terrorism is a crime against the mind. The real target of a terrorist is morale, and press coverage helps him achieve his goal.
Why Political Coverage is Broken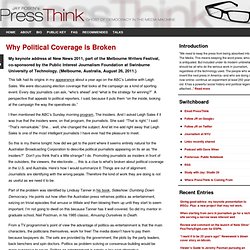 Aug.26 My keynote address at New News 2011, part of the Melbourne Writers Festival, co-sponsored by the Public Interest Journalism Foundation at Swinburne University of Technology. (Melbourne, Australia, August 26, 2011.) This talk had its origins in my appearance about a year ago on the ABC's Lateline with Leigh Sales. We were discussing election coverage that looks at the campaign as a kind of sporting event.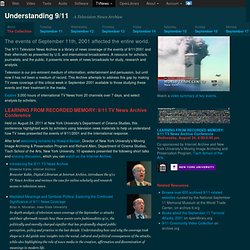 Understanding 9/11: A Television News Archive
The events of September 11th, 2001 affected the entire world. The 9/11 Television News Archive is a library of news coverage of the events of 9/11/2001 and their aftermath as presented by U.S. and international broadcasters. A resource for scholars, journalists, and the public, it presents one week of news broadcasts for study, research and analysis.
Live Streaming July 2, 11 AM: Julian Assange, Slavoj Žižek, Amy Goodman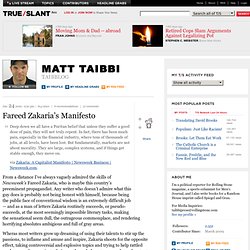 Matt Taibbi - Taibblog - Fareed Zakaria's Manifesto
Deep down we all have a Puritan belief that unless they suffer a good dose of pain, they will not truly repent. In fact, there has been much pain, especially in the financial industry, where tens of thousands of jobs, at all levels, have been lost. But fundamentally, markets are not about morality. They are large, complex systems, and if things get stable enough, they move on.via Zakaria: A Capitalist Manifesto | Newsweek Business | Newsweek.com.
Author Info Sendhil MullainathanAndrei Shleifer Abstract There are two different types of media bias. One bias, which we refer to as ideology, reflects a news outlet's desire to affect reader opinions in a particular direction. The second bias, which we refer to as spin, reflects the outlet's attempt to simply create a memorable story.
Media Bias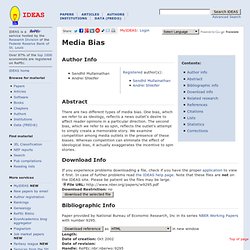 Perceived Bias
Biased About Bias: The hunt for ideology becomes an ideology
Think Political News Is Biased? Depends Who You Ask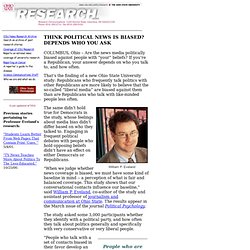 COLUMBUS, Ohio – Are the news media politically biased against people with "your" beliefs? If you're a Republican, your answer depends on who you talk to, and how often. That's the finding of a new Ohio State University study: Republicans who frequently talk politics with other Republicans are more likely to believe that the so-called "liberal media" are biased against them than are Republicans who talk with like-minded people less often. The same didn't hold true for Democrats in the study, whose feelings about media bias didn't differ based on who they talked to.
May 22, 2004 PressThink's Questions and Answers about Media Bias I don't think "unbiased journalism" is a particularly noble or desirable thing.
PressThink's Questions and Answers about Media Bias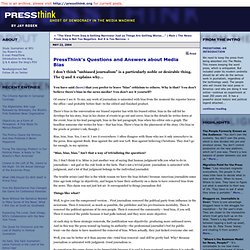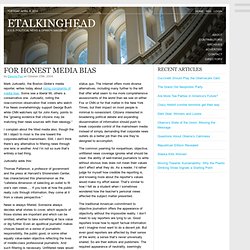 Mark Jurkowitz, the Boston Globe's media reporter, writes today about rising complaints of media bias. Some see a liberal tilt, others a conservative one. Jurkowitz, noting the now-common observation that voters who watch Fox News overwhelmingly support George Bush while CNN watchers opt for John Kerry, points to the "growing evidence that citizens may be matching their news sources with their ideology."
For Honest Media Bias
Debates: Bozell v. Alterman on Media Bias on National Review Online
Marginal Revolution: Media Bias and Bias about Media Bias
Maybe Media Bias Has Become a Dumb Debate, part one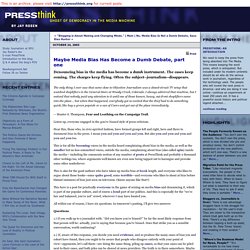 October 24, 2003 Maybe Media Bias Has Become a Dumb Debate, part one Denouncing bias in the media has become a dumb instrument. The cases keep coming.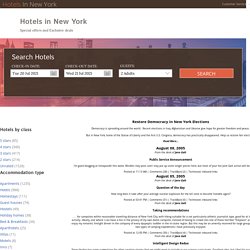 From the desk of Mindles H. Dreck : The Media Bias Committee's Initial Findings
Asymmetrical Information: The Media Bias Committee's Initial Findings
Can the Media be So Liberal? The Economics of Media Bias
Well, it was enough to make a cat laugh, as Mark Twain says. Normally, I don't like to write about "media bias." You can't have an argument with someone who doesn't argue in good faith, and those who deny the charge of bias are nearly always doing so in bad faith.
"Media Bias" Revisited
It's unsurprising that establishment media outlets have been condescending, dismissive and scornful of the ongoing protests on Wall Street. Any entity that declares itself an adversary of prevailing institutional power is going to be viewed with hostility by establishment-serving institutions and their loyalists. That's just the nature of protests that take place outside approved channels, an inevitable by-product of disruptive dissent: those who are most vested in safeguarding and legitimizing establishment prerogatives (which, by definition, includes establishment media outlets) are going to be hostile to those challenges. As the virtually universal disdain in these same circles for WikiLeaks (and, before that, for the Iraq War protests) demonstrated: the more effectively adversarial it is, the more establishment hostility it's going to provoke.
What's behind the scorn for Wall Street protests? - Glenn Greenwald
(updated below) The Occupy Wall Street protest has been growing in numbers, respectability, and media attention for several weeks now. Despite that, The New York Times' financial columnist who specializes in Wall Street coverage, Andrew Ross Sorkin, has neither visited the protests nor written about them — until today. In a column invoking the now-familiar journalistic tone of a zoologist examining a bizarre new species of animal discovered in the wild, Sorkin explains what prompted him to finally pay attention (via Michael Whitney):
Andrew Ross Sorkin's assignment editor
Why Establishment Media & the Power Elite Loathe Occupy Wall Street