Personal Security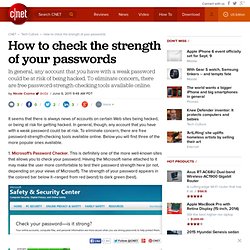 How to check the strength of your passwords
It seems that there is always news of accounts on certain Web sites being hacked, or being at risk for getting hacked. In general, though, any account that you have with a weak password could be at risk. To eliminate concern, there are free password-strength-checking tools available online.
For too many of us, passwords are annoying obstacles rather than valuable tools meant to keep our business (and back accounts) private.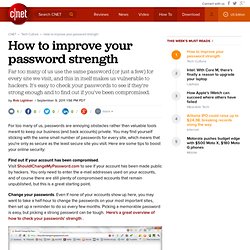 How to improve your password strength
Somebody breaks into your e-mail account and sends phishing spam from your address to everyone in your contacts list.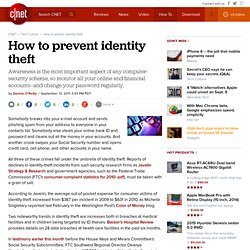 How to prevent identity theft