Learning to Program
Any helpful links to learn programming by language or general principal. Apr 10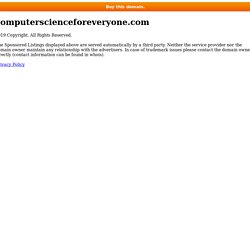 Welcome to . I developed this website in an effort to provide easy to understand programming lessons and tutorials to anyone who wants to learn programming. Do you want to register for free to earn points and track your progress? The only information that will be asked of you is your desired username, your first name, and your desired password. This information will not be revealed without your consent.
zifty.d9 99.10.08 WAY OUT OF THE BOX Theodor Holm Nelson Keio University and University of Southampton ============================================ Computer people don't understand computers. Oh, they understand the technicalities all right, but they don't understand the possibilities. Most of all, they don't understand that the computer world is entirely built out of artificial, arbitrary constructs. Word processing, spreadsheet, database aren't fundamental, they're just different ideas that different guys have whomped up, ideas that could be totally different in their structure. But these ideas have a plausible air that has set like concrete into a seeming reality.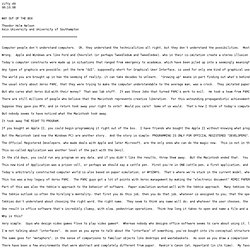 WAY OUT OF THE BOX
YouTube has been very good platform for learning any thing. Earlier you have seen 400+ courses on YouTube and 130+ NPTEL courses. There are few more courses especially about computer programming. These are contributed by various individuals.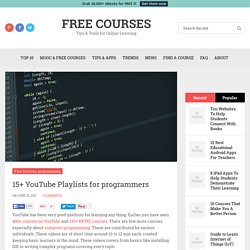 MIT Course on Computation