Dkerzich
Donna
50 Activities for Toddlers
Indoor Activities for Toddlers! The Top 10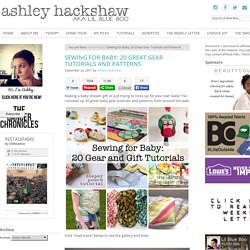 Sewing for Baby: 20 Great Gear Tutorials and Patterns
Making a baby shower gift or just trying to stock up for your own baby?
50 Uses for Hydrogen Peroxide
Fashion, Sewing Patterns, Inspiration, Community, and Learning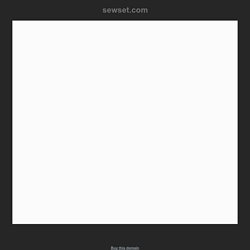 Me Sew Crazy on SewSet
Easy Arrow Handstamp CardiganLike Sweater Sleeve Tablet CoverLike Rustic Gold Polka Dot Table DIYLike Sherpa Texture Block Jacket DIYLike Gold Polka Dot Knit Hat DIYLike Easy Pom Pom Christmas PillowLike 5 & 10 Designs, with free Long Sleeve PatternLike Easy Snowflake Christmas OrnamentLike Side Panel Knit Pencil Skirt, with Yoga WaistbandLike Make a cool tote using a scarf for handles!Like Upcycle Scarf to Hobo BagLike Turn your scarf into a maxi skirt!
I must learn to love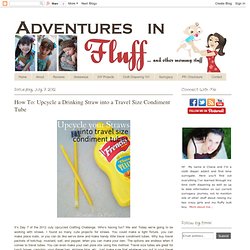 It's Day 7 of the 2012 July Upcycled Crafting Challenge. Who's having fun? We are!
Adventures In Fluff: How To: Upcycle a Drinking Straw into a Travel Size Condiment Tube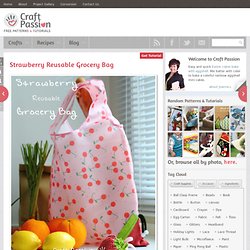 Sewing | Strawberry Reusable Grocery Bag | Free Pattern & Tutorial at CraftPassion.com - Part 2
The first time I saw this strawberry reusable grocery bag was when I visited Taiwan end of last year.
B&H Women || B&H Publishing Group
One of the main things I love about this house is our mantel.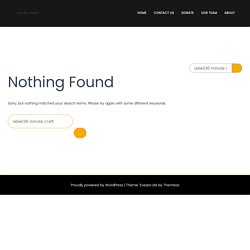 Love By Hand: 30 minute craft
How to Make Homemade Mozzarella Cooking Lessons from the Kitchn
Knowing how to make your own mozzarella is a dangerous thing.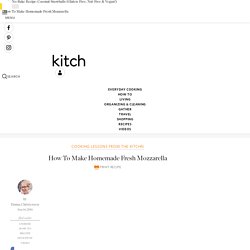 A Tweed Pouf Ottoman - an Easy Chunky Knit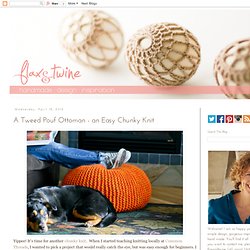 Yippee!
DIY, etsy, fabric, rosette flowers | 8 comments Fabric rosettes seem to be everywhere right now, but I don't care because I happen to think that they are the cutest things! Today I'm sharing some adorable rosette finds from the web.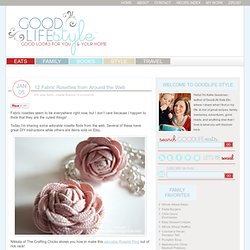 Fabric Rosettes from Around the Web
After walking away empty handed from a recent rug shopping trip, I was beginning to wonder if I would ever find the perfect rug for my entryway. With a nearly endless supply of patterns and colors to choose from at the fabric store, I knew that making my own rug out of ordinary fabric would be the perfect solution! What you'll need
DIY fabric rug tutorial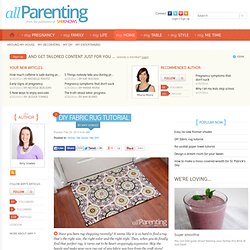 All Natural Vick's Vapo Rub Recipe
Ugh, it's cold a flu season.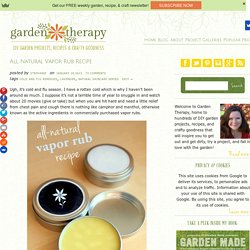 Sitting Is Killing You | Infographics
Reusable Lunch Containers
This photo originally appeared in FamilyFun Magazine Say buh-bye to those little plastic bags.
Gandhi's top 10
Bright, Colorful Mason Jars for Storage or Decor
I have been working tirelessly on making my little 10′ x 10′ craft room/home office well organized. That may not sound like much but let me tell you, it has been a severe pain in the neck. My father has plans to help me build shelving which is going to help immensely, but while we managed to get the wood cut, some hernia thing popped out of his chest and the project has been delayed.
The Freeneedle Directory Index
This hooded baby bath towel pattern is so simple yet so adorable! You can't go wrong with a frog for both boys and girls so it makes a great shower gift. Now that my son is a toddler we bring our frog towel to the beach to dry him off and keep him cozy after a splash in the waves.
Frog Hooded Baby Bath Towel Pattern
1338-swaddle-pattern
WHAT'S NEW
Sew Homegrown: DIY Color Path Pillow
I was inspired by this pillow cover from West Elm Of course, you know me, I had to spice it up a little with color. As you also know I have a small love affair with Anna Maria Horner's designs, and I have made many projects using her fabrics.
Wool Dryer Balls Save Time and Energy
Cleaning-washing-machine12
IMG_2365
"Trunk for the Junk" Pattern & Tutorial
Suggested Quilt Dimensions | Quilt Views & News
Baby Quilt Patterns / Easy Personalized Strip #Quilt for #Baby tutorial by Kristin Sellars from Lu Bird Baby
Jelly Roll Quilts
DSC_0067
Hideaway Girl
Find a Doc
Cleaning A Microwave: How To & Tips
Cheap Dinner Ideas
Cheap Dinner Ideas
Cheap Dinner Ideas
Cheap Dinner Ideas
Cheap Dinner Ideas
Ipad sleeve Tutorial
Cassey Ho Recipes
Hooded Towel and Washcloth Set