Dkennelly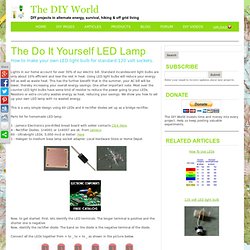 DIY LED lamp
How to make your own LED light bulb for standard 120 volt sockets. Lights in our home account for over 30% of our electric bill. Standard incandescent light bulbs are only about 10% efficient and lose the rest in heat. Using LED light bulbs will reduce your energy bill as well as waste heat. This has the further benefit that in the summer, your AC bill will be lower, thereby increasing your overall energy savings.
Find freelancers at the world's most-trusted online workplace. Elance is where businesses go to find, hire, collaborate with and pay leading freelancers from more than 180 countries. With a community of over 3 million freelancers and 1 million businesses, on Elance it's easy to hire a top freelancer.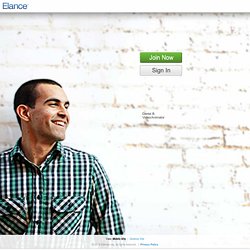 American Whitewater - AW Homepage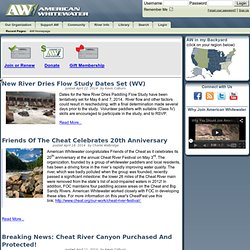 posted January 17, 2014 by Thomas O'Keefe A broad and diverse coalition of Olympic Peninsula community members, including American Whitewater, cheered the introduction today of the Wild Olympics Wilderness & Wild and Scenic Rivers Act of 2014 by Representative Derek Kilmer and Senator Patty Murray.