Business models
How to think about cash vs. equity compensation. It's among the most-asked questions on startup forums, and an issue we're dealing with right now at WPEngine as we bring on new employees: How do you decide how much equity (shares) to give a new employee or partner?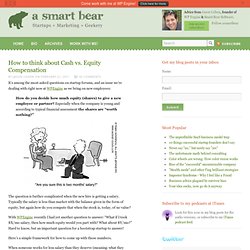 Especially when the company is young and according to typical financial assessment the shares are "worth nothing?" The question is further complicated when the new hire is getting a salary. Top 20 Articles On How To Assemble A Startup Team. In Malcolm Gladwell's own words, "nobody accomplishes success by themselves."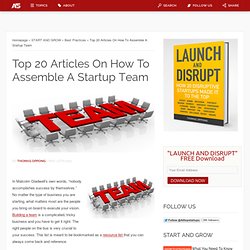 No matter the type of business you are starting, what matters most are the people you bring on board to execute your vision. Building a team is a complicated, tricky business and you have to get it right. The right people on the bus is very crucial to your success. This list is meant to be bookmarked as a resource list that you can always come back and reference. Via Stanley Tang. Must Read Books for Startup Founders. Business Models on the Web | Professor Michael Rappa. Business models are perhaps the most discussed and least understood aspect of the web.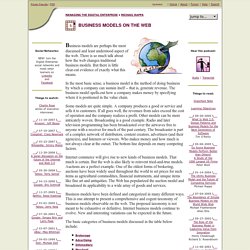 There is so much talk about how the web changes traditional business models. But there is little clear-cut evidence of exactly what this means. _preview.pdf (application/pdf Object) What's A Startup? First Principles. Success consists of going from failure to failure without loss of enthusiasm.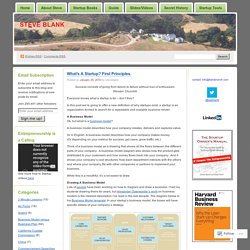 Winston Churchill Everyone knows what a startup is for – don't they? In this post we're going to offer a new definition of why startups exist: a startup is an organization formed to search for a repeatable and scalable business model.
---