Stuff to Stuff Your Face
The Ultimate Pumpkin Pie Recipe—with 5 Baking Mistakes to Avoid | Holiday Entertaining. A Red Velvet Cake with a Surprising Ingredient | Shine Food. How to Make Your Own White Castle Sliders at Home | Shine Food. Fluffiest Pancakes Ever—in 8 Easy Steps | Shine Food. Souffle style pancakesHow do you make breakfast pancakes extra light and airy?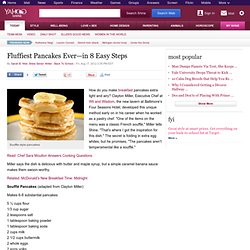 Clayton Miller, Executive Chef at Wit and Wisdom, the new tavern at Baltimore's Four Seasons Hotel, developed this unique method early on in his career when he worked as a pastry chef. "One of the items on the menu was a classic French soufflé," Miller tells Shine. "That's where I got the inspiration for this dish.
" Visual Recipes - Free Recipes with Step-by-Step Pictures. One-Bowl Chocolate Cake | Life Made Easy. Birthday?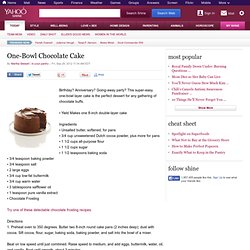 Anniversary? Going-away party? This super-easy, one-bowl layer cake is the perfect dessert for any gathering of chocolate buffs. 11 Drinks on Starbucks' Secret Menu | Photo Gallery. Slice & Dice. 6 Oct This dip might put me into rehab.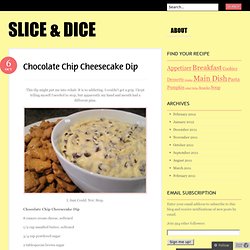 It is so addicting. I couldn't get a grip. Crispy Edamame Recipe. All Grown Up: Chicken Fingers for Adults - Food on Shine. By David Sax for SAVEUR magazine.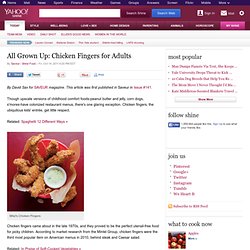 This article was first published in Saveur in Issue #141. Though upscale versions of childhood comfort foods-peanut butter and jelly, corn dogs, s'mores-have colonized restaurant menus, there's one glaring exception. Chicken fingers, the ubiquitous kids' entrée, get little respect. Related: Spaghetti 12 Different Ways » Apple Pie Bites on a Stick. Ingredients: - 1 large red delicious apple, finely chopped - 1 tbsp butter - 1/8 cup brown sugar, packed - 1 tsp corn starch - 1/2 tsp cinnamon - 1/4 tsp nutmeg - 1/4 tsp cloves, or all-spice - 2 tbsp cream cheese - 1 package of refrigerated crescent roll pastry (i.e.
Pillsbury) Topping: - 1 tbsp melted butter - 1/2 tsp cinnamon - 3 tbsp granulated sugar - 1 tbsp brown sugar. Coconut Whipped Cream. Cutting down or eliminating dairy, but still want something to top pumpkin pie, crazy pancakes or simply to dip strawberries in?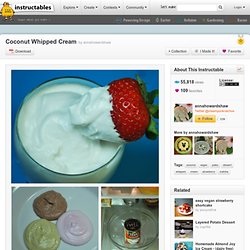 Coconut milk makes just as thick and rich whipped cream as whipping cream, if not more! And the only different in preparation is to remember to put the coconut milk in the fridge long enough to chill. An additional plus is that whipped coconut cream does not break down the way dairy does. This whipped cream can be covered and stored for up to a few days without separation taking place. That alone makes it a better option in my book! Two ingredient chocolate mousse. Good morning, muffins!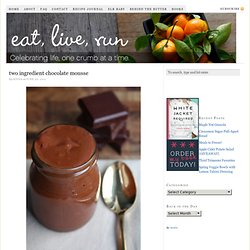 For those of you devoted Eat, Live, Run readers who don't know us, we're the Blue-Eyed Bakers from, er, The Blue-Eyed Bakers blog. When Jenna asked us to guest post we jumped at the opportunity. So, here goes… Brownie-and-Peanut-Butter Ice Cream Sandwiches. Whoopie Pies! I just tried out a book that's all about Whoopie Pies.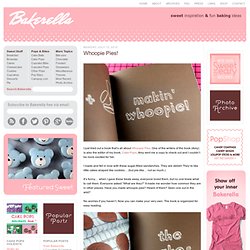 One of the writers of the book (Amy) is also the editor of my book, Cake Pops. Amy sent me a copy to check out and I couldn't be more excited for her. 60 Second Brownies | TopBrownies. Chocolate Peanut Butter Bars. There is a deli near my house that makes the most amazing chocolate peanut butter bars.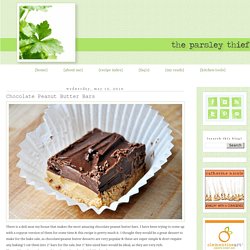 I have been trying to come up with a copycat version of them for some time & this recipe is pretty much it. I thought they would be a great dessert to make for the bake sale, as chocolate/peanut butter desserts are very popular & these are super simple & don't require any baking! I cut them into 2" bars for the sale, but 1" bite-sized bars would be ideal, as they are very rich. They sold out faster then anything else at the sale...I wish I had made more. Cheesecake Bars. I was in the mood for something cold and lip-smackingly sweet.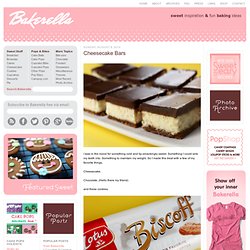 Something I could sink my teeth into. Something to maintain my weight. How to Make Homemade Candy Bars (Resolution Breaker) If you're like most people, you probably started off the year with a whole list of resolutions: more sleep! Less coffee! More exercise! Layer 2, the milk chocolate middle. Make the milk chocolate ganache in exactly the same way as the dark chocolate (melt the chocolate and stir in the cream), but don't put it away to set. Instead, use it immediately to coat the dark chocolate centres in a layer of milk chocolate. You can do this by putting the ganache in a deep bowl and dipping the truffles in, though when I try this I lose things to the chocolatey depths. An easier but messier method is to half dip them, put them wet side down on the tray, and then spoon more ganache over the top. Put them back in the fridge for this layer to set. Irish Cream Chocolate Cheesecake Recipe.
Cheesecakes in Jars. I like the idea of serving little individual desserts at get togethers and these little cheesecakes do the job. People can just pick one up and go - no slicing and serving required. I made lemon pound cake parfaits in taller jars but these little cheesecakes are in the smaller 4-ounce jelly jars. Carrot Cake with Cream Cheese Frosting - Fun & Food Cafe. Triple-Chocolate Mousse Cake. Hop On Over. What's sweet, minty, and green all over? Don't worry, it's not the set up for a bad joke, but a grasshopper pie! With roots going back only to the 60′s, it's a relative new comer on the pie scene, and yet no one is quite sure where the name came from.
I might speculate that it's "green as a grasshopper," but then why didn't they call it frog pie, or Calyptomena viridis pie? Not as catchy? OREO Mint Tarts recipe. Home-Baked Oreo Cookies | Dessert Guide. 8 essentials for authentic red velvet cake - Food on Shine. A couple of weeks ago, my friend Nicole Taylor did a segment on real Southern red velvet cake on her foodie radio show, Hot Grease. Nicole is a Southern girl, born and raised in Georgia, and she has some pretty strong opinions about authentic red velvet cake. She searched for the real thing in New York City and came to the stunning conclusion that red velvet here is just wrong, wrong, wrong! Pasta Pie. Ramen Hacks: 30+ Easy Ways to Upgrade Your Instant Noodles. No-Bake Chewy Cookies and Cream Bars. Cupcake Cookies. Tasting Table National: White Bread Sugar Cookies.
Baby Ruth Cookie Recipe. Espresso chocolate chip shortbread cookie recipe. Jim's Pancakes. Cinnamon Sugar Pull-Apart Bread. Cinnamon Rolls with Cream Cheese Glaze | Shine Food. Tiramisu Pancakes. 10 of the Best Restaurants in America - Food on Shine. America's Most Romantic Restaurants- Page 12 - Articles - Travel + Leisure. The best chocolate bars - Food on Shine.
Is This the Best Burger in America? - Food on Shine.
---