Fluoride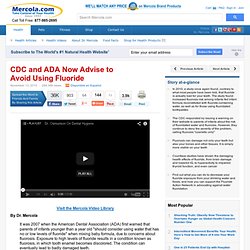 By Dr. Mercola
CDC and ADA Now Advise to Avoid Using Fluoride
Is Fluoride bad for you? San Diego Natural Dentist on Vimeo
Fluoride Warnings for Infants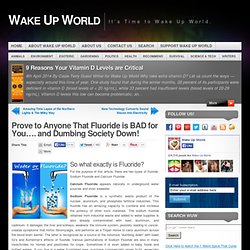 Prove To Anyone That Fluoride Is BAD & Dumbing Society Down!
So what exactly is Fluoride?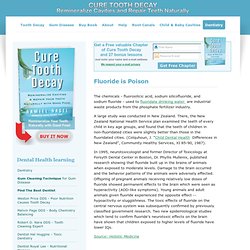 Fluoride is Bad For You, Cure, Tooth, Decay, Curing Cavities in teeth, Reversing Tooth Decay, Curing Cavities - Cure Tooth Decay
The chemicals - fluorosilicic acid, sodium silicofluoride, and sodium fluoride - used to fluoridate drinking water are industrial waste products from the phosphate fertilizer industry.
Health Sciences Institute e-Alert July 15, 2002
Dangers of Fluoride in Water and Toothpaste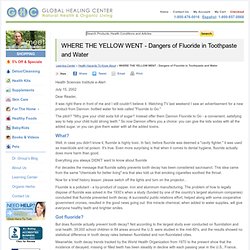 Four major studies involving 480,000 children (US, 39,000; Japan, 22,000; India, 400,000; Tucson, 29,000) comparing fluoridated and non-fluoridated areas showed no significant difference in decay rates. Proven is that a higher intake of fluoride will actually cause MORE cavities, especially for children with low dietary calcium intake.
Why is Fluoride Bad for You?
Fluoride is Bad