Funk SOul Jazz
Soulful Divas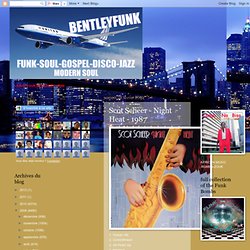 Forget the "funk" in this album -- because the best bits are the mellow ones! Crème D'Cocoa are one of those groups pushing slick bass-heavy funk when they should stick to the mellower cuts -- which they do nicely on this album, in a smooth male/female harmony style that has a bit of a quiet storm feel to it. The funkier cuts are really just uptempo club numbers, not really that strong, but pleasant enough in kind of a shouting catchy chorus sort of way.
février 2009
HEAVY DUTY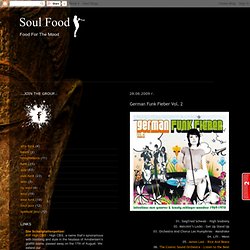 01. Siegfried Schwab - High Snobiety 02. Malcolm's Locks - Get Up Stand Up 03. Orchestra And Chorus Les Humphries – Mandrake
German Funk Fieber Vol. 2
T La Rock & Jazzy Jay – It's Yours 12" Single Repress (Partytime 2005) - Free Mp3 Download
Donald Byrd
I ended up taking the weekend off, so I guess this isn't going to be a daily log of 45s......Anyway, tonight I have some 45s I recently found for 50 cents each. There's still some good 45s to find for cheap, and I have three that I specifically bought to resell, but it now seems they're staying with me. First is Mongo Santamaria's "Cold Sweat" on Columbia. I have many Mongo 45s, and I thought I was done buying his stuff, save for "Crazy Lady" on Vaya (anyone have a spare?), but then I put this one on the turntable to grade and I got hooked.
March 2005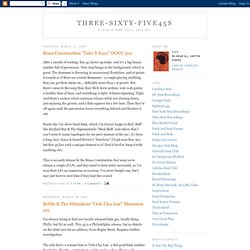 There is a very funny episode of Curb Your Enthusiasm in which Larry David whistles the beautiful melody of Richard Wagner's Siegfried Idyll for his wife as they wait outside a movie theater.
music « museworthy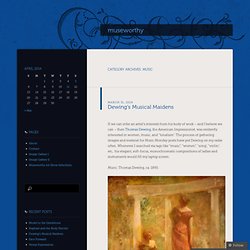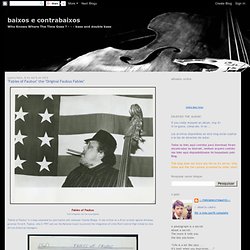 "Fables of Faubus" the "Original Faubus Fables"
Fables of FaubusFrom Wikipedia, the free encyclopedia
Emergency ! : "Loveman plays psychedelic swing"
Blow Up A Go-Go!
Black Soul - Black Soul Music (Pat Les Stache Edit) (pat_les_stache-black_soul_disco
March 2008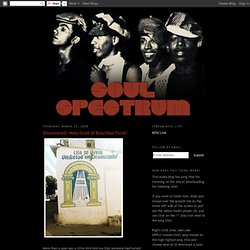 More than a year ago a little bird told me that someone had turned up some lost tapes of Tim Maia during his "Racional" phase. Now, if you don't read Portuguese it's difficult to find any information about Tim's "Racional" phase aside from how its really lauded as his best work, his most funky, etc.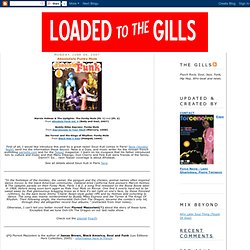 Absolutely Funky Mule
Marvin Holmes & The Uptights: The Funky Mule (Pt. 1) and (Pt. 2)From Absolute Funk Vol. 4 (Body and Soul, 2007)Buddy Miles Express: Funky MuleFrom Expressway to Your Skull (Mercury, 1968)Ike Turner and the Kings of Rhythm: Funky MuleFrom Black Man's Soul (Pompeii, 1969) First of all, I would like introduce this post by a great news!
Funk music, 70s music, Soul music, R&B music, James Brown - FUNK45.com
Funk and Soul
HARD... RAW... DEEP... FUNK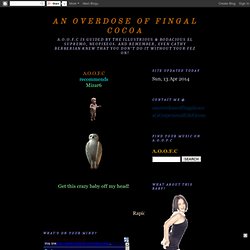 Gabor Szabo -Dreams -1968 -SkyeThis is no an ordinary Jazz album. Through the seven pieces here, the guitar is naturally at the forefront, yet the backing group is anything but secondary.
Gabor Szabo