ILLU
Betteo's deviantART gallery. Noah Klocek's blog. TraditionalDanimatio on deviantART. Carlos Baena. Inspector Cleuzo. April 2008. Watercolor, gouache and pencil on watercolor board.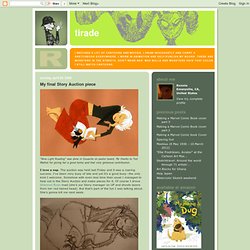 Image links to a larger view. An Auction Piece. I tried many studies of what to do after Ted Mathot suggested I try a companion piece to the Crystal one I did for the Emergency auction at Maverix. I had two false starts and this one was a study I had come back to after the rather tepid first tries. John Hench, Mr. Toad and Kali. Kali has been putting up some great stuff lately: Some killer illustrations by John Hench from the Mr.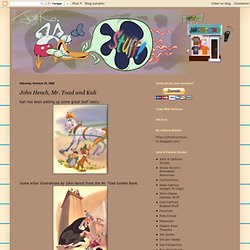 Toad Golden Book. And her own really fun colorful cartoon sketches: She's obsessed with Wade's head. THE ART OF DAVE PIMENTEL. Jeff Turley. P A V E M E N T M O U S E. Desoluz. » Métier cinéma d'animation 2D 3D : animateur 2D 3D, story-boarder, monteur truquiste. Le marché du film d'animation français est à la après les Etats-Unis et le Japon, mais reste le .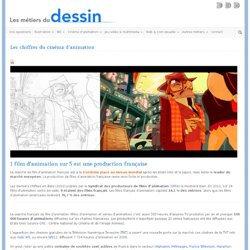 La production de films d'animation française reste ainsi forte et productive. Les derniers chiffres en date (2010) publiés par le ( SPFA ) le montrent bien. En 2010, sur 24 films d'animation sortis en salle, . Les films français d'animation captent alors que les films d'animation américains réalisent Le marché français du film d'animation (films d'animation et séries d'animation) c'est aussi 300 heures d'œuvres TV produites par an et presque diffusées sur les chaînes françaises.
---