ILLU
betteo's deviantART gallery
I'm a few months away from the early launch of a project I have been working on for about 2 years now. The project is the main reason I have not been good about posting on this little blog. Last night I was working on said project, cleaning up my relationship with google to making way for a whole new blog and a whole lot more, when I deleted the account that housed all of my images, Lame. I still have the all the images, but not all tied up nice with their posts. Anyway, here is a new post to tide you over until I can get all this up and running on my new blog and begin to open up the curtain on our exciting adventure.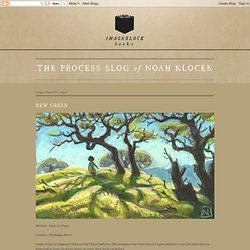 Noah Klocek's blog
TraditionalDanimatio on deviantART
Carlos Baena
Inspector Cleuzo
As an artist I get inspired by many others and there are quite a few that are constantly in my mind and I can not get enough of them. One of these artists who influences me is the Brazilian artist Roberto Negreiros but we all know him just as Negreiros, that's how he signs his drawings. He is one of the most respected illustrators and cartoonists in Brazil and I really wished he could somehow contribute to animation projects. One of my dreams is to one day make an animated film and get him to design characters for it.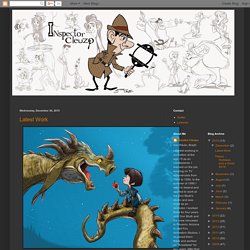 April 2008
Watercolor, gouache and pencil on watercolor board. Image links to a larger view. An Auction Piece. I tried many studies of what to do after Ted Mathot suggested I try a companion piece to the Crystal one I did for the Emergency auction at Maverix. I had two false starts and this one was a study I had come back to after the rather tepid first tries.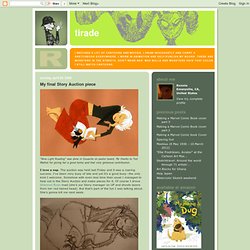 John Hench, Mr. Toad and Kali
Kali has been putting up some great stuff lately: Some killer illustrations by John Hench from the Mr. Toad Golden Book. http://kalikazoo.blogspot.com/2008/10/adventures-of-mr-toad.html And her own really fun colorful cartoon sketches: She's obsessed with Wade's head.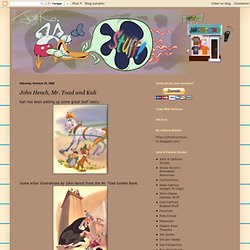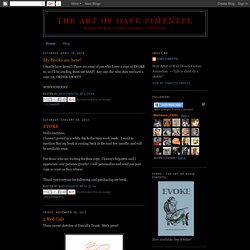 As we storyboard we must consistently approach it with clarity, character driven choices and ideas. We need to make sure that we feel the emotions of a character and have very real moments and decisions made on screen. Relatable characters are successful when they go through situations that we the audience can project ourselves into. We can ask ourselves "what would I do"? or say"I'd do the same thing"! One of my all time favorite movies is "Planes, Trains and Automobiles" directed by the late great John Hughes
THE ART OF DAVE PIMENTEL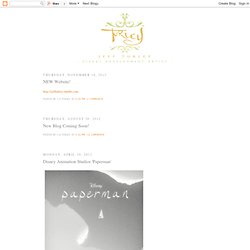 Did a Poster for Disney Animation Studios 'Paperman', directed by the truly imaginative John Kahrs'. It's a short about true love and destiny. The film is set to premiere in Annecy, France.
Jeff Turley
P A V E M E N T M O U S E
Desoluz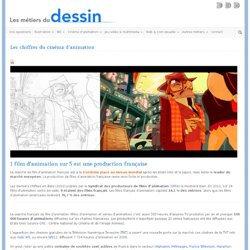 Le marché du film d'animation français est à la après les Etats-Unis et le Japon, mais reste le . La production de films d'animation française reste ainsi forte et productive. Les derniers chiffres en date (2010) publiés par le ( SPFA ) le montrent bien. En 2010, sur 24 films d'animation sortis en salle, . Les films français d'animation captent alors que les films d'animation américains réalisent Le marché français du film d'animation (films d'animation et séries d'animation) c'est aussi 300 heures d'œuvres TV produites par an et presque diffusées sur les chaînes françaises.
» Métier cinéma d'animation 2D 3D : animateur 2D 3D, story-boarder, monteur truquiste