Sites
Creative UI Design by Cosmin Capitanu | Abduzeedo Design Inspiration
UI Design: 30 Creative User Interface Design Inspiration
UI design is brief for "user interface design". An interface is what the user has to move with so as to control, or steer in a sense. UI designs can have a lot of to do with the design of the interface further as the feel of the interface. UI designers organize the external and internal design of the system such as the button or the display menu consistent with the requirements of the user who will act with the interface.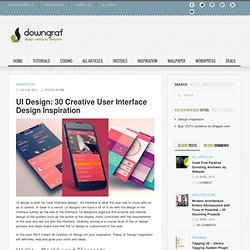 Paris design week - 12-18 septembre 2011
Garrett Art Lair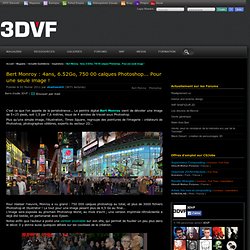 www.3DVF.com: Bert Monroy : 4ans, 6.52Go, 750 00 calques Photoshop... Pour une seule image !.
C'est ce que l'on appelle de la persévérance... Le peintre digital Bert Monroy vient de dévoiler une image de 5×25 pieds, soit 1,5 par 7,6 mètres, issue de 4 années de travail sous Photoshop. Plus qu'une simple image, l'illustration, Times Square, regroupe des pointures de l'imagerie : créateurs de Photoshop, photographes célèbres, experts du secteur 2D... Pour réaliser l'oeuvre, Monroy a vu grand : 750 000 calques photoshop au total, et plus de 3000 fichiers Photoshop et Illustrator !
PSD to Wordpress. Wordpress Themes. Design to Wordpress.
WTC Wacom Technology Home Page