Musique
Free Sound Effects! These are Glitch Sounds in mp3 format.
contact: noise@laptopnoise.com This website and its contents are copyright © 2009 Michael Oster, all rights reserved. F7 Sound and Vision 17732 Nathan's Drive Tampa, FL 33647 Free Glitch Sound Effects! These are some glitchy "extras" that I made, so I figured that you could benefit from them. What do they sound like?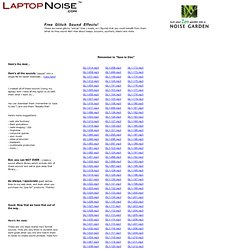 Music Licensing | Music Community | Music Marketplace | License Music Online
Triple Scoop Music : Award-winning music licensing for photographers, videographers and creative professionals!
Music & Sound FX by Digital Juice
Royalty Free Music, Sound Effects - UniqueTracks Inc.
Music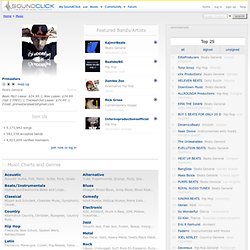 Acoustic Guitar, Folk, Piano, Guitar, Rock, Vocals HipHop and Electronica Beats and Loops...