Design
Alarming Ring by Meng Fandi
Alarming Ring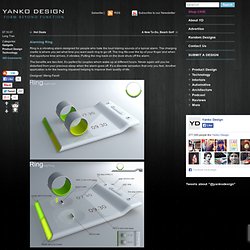 giha woo: constrained ball
Take a Seat with Sway
Inspiration Pad on the Behance Network
with their vertical format bills, dowling duncan have reignited interest in 'the dollar redesign project' (which we blogged previously here). --- following description from dowling duncan: why the size? we have kept the width the same as the existing dollars. however we have changed the size of the note so that the one dollar is shorter and the 100 dollar is the longest. when stacked on top of each other it is easy to see how much money you have. it also makes it easier for the visually impaired to distinguish between notes. why a vertical format? when we researched how notes are used we realized people tend to handle and deal with money vertically rather than horizontally. you tend to hold a wallet or purse vertically when searching for notes.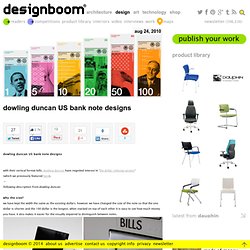 dowling duncan US bank note designs
Water Shade by Yitu Wang ? Yanko Design
This project is completely apolitical. It IS literally a gate of water.