Create Infographics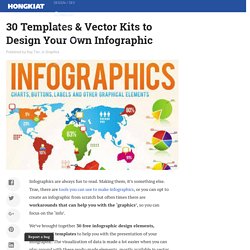 Infographics are always fun to read. Making them, it's something else. True, there are tools you can use to make infographics, or you can opt to create an infographic from scratch but often times there are workarounds that can help you with the 'graphics', so you can focus on the 'info'. We've brought together 30 free infographic design elements, vectors and templates to help you with the presentation of your infographic. The visualization of data is made a lot easier when you can play around with these ready-made elements, mostly available in vector and Photoshop format.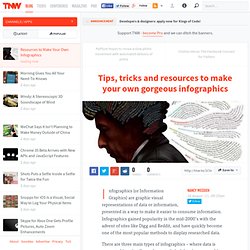 Infographics (or Information Graphics) are graphic visual representations of data or information, presented in a way to make it easier to consume information. Infographics gained popularity in the mid-2000′s with the advent of sites like Digg and Reddit, and have quickly become one of the most popular methods to display researched data. There are three main types of infographics – where data is presented in a timeline, where statistical data is presented in graphs or with icons, or where data is presented on a map. In order to create an infographic which will be widely shared, think about your typography, colours, and layout. Make it easy for people to understand the information that's being provided. Sometimes it's best to keep things simple.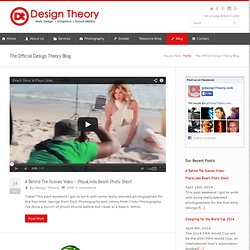 10 Jan Tweet For this week's photo, I wanted to share one of the shots from a session I did for a good friend of mine when… Read More 19 Dec
Getting started with Infographics 1 – Advice on Web Design, Graphic Design, and Social Media
Saving the Infographic
Infographics are visual representations of data design to help communicate information clearly. They are great for English Language Learners, and the rest of us, too! The information can also be either serious or humorous.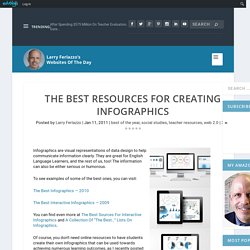 Infographics. You have probably seen them before. There are so many out there on a wide variety of topics. Here are just a few.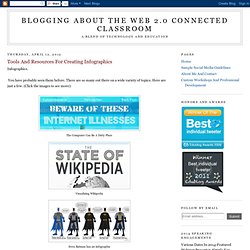 Earlier this week I learned from Larry Ferlazzo that The New York Times Learning Network was doing a series of posts about teaching with infographics. The last installment of the series went live today with a post by Diana Laufenberg.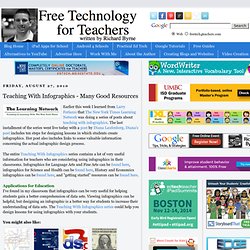 Teaching With Infographics
Not an Infographic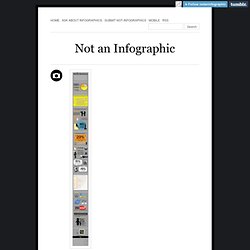 Infoposters Are Not Infographics, by UnderstandingGraphics.com "The infographic or information graphic is a visual representation of information, data or knowledge. In an infographic, a mark, a symbol or visual element typically stands for quantitative information. Color, size and shape usually provide the qualitative aspect.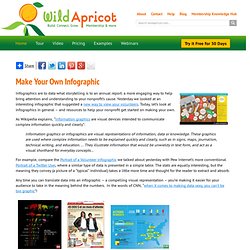 Infographics are to data what storytelling is to an annual report: a more engaging way to help bring attention and understanding to your nonprofit's cause. Yesterday we looked at an interesting infographic that suggested a new way to view your volunteers. Today, let's look at infographics in general – and resources to help your nonprofit get started on making your own. As Wikipedia explains, "Information graphics are visual devices intended to communicate complex information quickly and clearly": Information graphics or infographics are visual representations of information, data or knowledge. These graphics are used where complex information needs to be explained quickly and clearly, such as in signs, maps, journalism, technical writing, and education. ...
6 Reasons Most Infographics Don't Cut It
You might have noticed that there's been an explosion of infographics over the last year or two.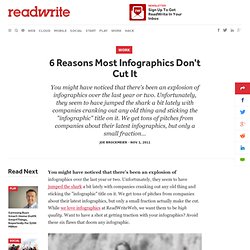 The bubble chart is one of the most hopeless data graphics ever invented. It is sometimes useful for conceptual charts but trying to express data with it is a lost cause. The Wall Street Journal used a bubble chart to show the trend in whistle-blower lawsuits in the U.S. The original chart looks like this: Focus on the top part of the chart. Now apply the self-sufficiency test (link), as follows:
Blowing the whistle at bubble charts