Twitter
Olivier Janin, le Journal
Which version of Yoono is right for me?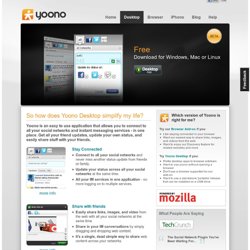 Desktop Features
Guide to Twitter - The Ultimate Guide for Everything Twitter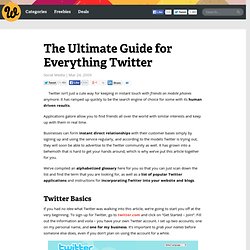 Twitter isn't just a cute way for keeping in instant touch with friends on mobile phones anymore.
Seesmic has been acquired by HootSuite and as of March 2013, the Seesmic website is no longer supported. But HootSuite welcomes all Seesmic users into our nest!
Build Your Community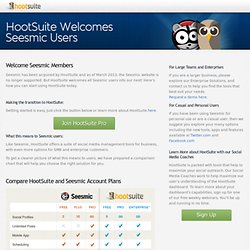 Login