Jobs en Suisse
How To Change Jobs With Little To No Experience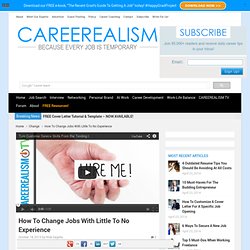 It's not easy to transition into another industry, but the process isn't complicated.
The 5 Secrets to Job Search Success
1. Create a targeting strategy In order to make a job search effective it really helps to be clear about who you are targeting and what you are targeting.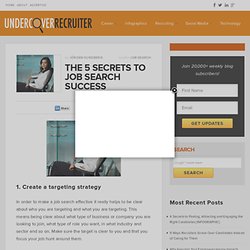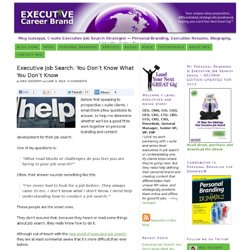 Executive Job Search: You Don't Know What You Don't Know
Before first speaking to prospective c-suite clients, I email them a few questions to answer, to help me determine whether we'll be a good fit to work together on personal branding and content development for their job search. One of my questions is: "What road blocks or challenges do you feel you are facing in your job search?"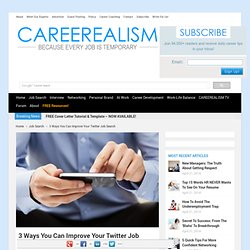 3 Ways You Can Improve Your Twitter Job Search
Using Twitter is not only a good way to find employment opportunities, but it's also a good way to network with colleagues and build a better online presence.
LinkedIn or a printed resume gives a simple, bloodless recitation of names, dates, and places. But when you walk into an office you get a rich, three-dimensional sense of someone as a person and professional: where they've been and where they're headed. There's framed diplomas and awards, photos of babies and dogs, maybe a "brag wall" featuring grip and grins with various luminaries.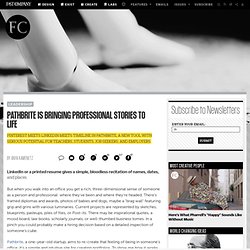 Pathbrite Is Bringing Professional Stories To Life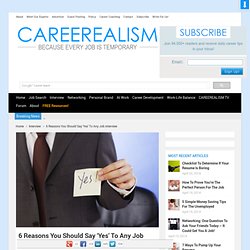 You applied for a job and were just called in for a job interview.
6 Reasons You Should Say 'Yes' To Any Job Interview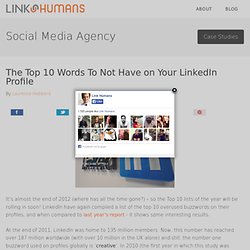 The Top 10 Words To Not Have on Your LinkedIn Profile
It's almost the end of 2012 (where has all the time gone?) – so the Top 10 lists of the year will be rolling in soon!
Topjobs.ch - Grösstes Stellenangebot für Fachspezialisten & Führungskräfte
ALPHA.CH | Top Job, offene Jobs, Kaderstellen, Führungspositionen und Karriere
Elite Jobs Switzerland, Management and Professional Recruiting
Emploi,Job, offres d'emploi et annonces en suisse.Jobs en ligne.
jobs.ch - The leading Swiss jobportal with the largest selection of jobs