Games
Covert Action (Microprose) 1990
Rebuild - Zombie Games - Free Flash Online Games - Two Towers Games
Grand Prix Story Information - Google Docs
Grand Prix Story Information
The first game programmed entirely on iPad® Be Logical. Play Cargo-Bot Presenting Cargo-Bot. The first game programmed entirely on iPad using Codea™ Get it for free on the App Store.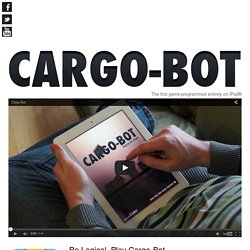 After three years, Gunpoint is out! It's cheap! Try the demo here or on Steam to check it works and that you like it! Then buy it from there or from the widgets below! Note: it's Windows only for now. I hope to make Mac and Linux versions, but I'm new at this and it takes time.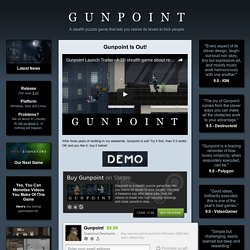 Index of /Games
Play Football Tycoon free online flash game
Joue à Grand Prix, Jeux Gratuits sur Pictogame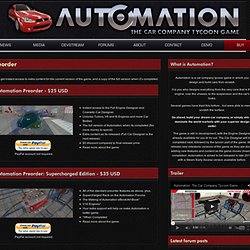 You'll get instant access to extra content for the current version of the game, and a copy of the full version when it's completed. Automation Preorder - $25 USD Instant access to the Full Engine Designer and Cosmetic Car Designer Unlocks Turbos, V8 and I6 Engines and more Car BodiesThe full version of Automation when its completed (No more money to spend)Extra content as its released (Full Car Designer is the next release)$5 discount compared to final release priceRead more about the game
Automation | The car company tycoon game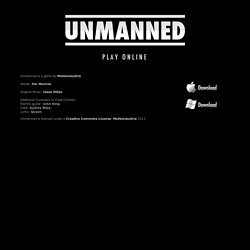 Unmanned: a Game by Molleindustria and Jim Munroe
This page requires Flash Player version 10.1.52 or higher. Now you get to play the newest kind of soldier: one who remotely drops bombs on foreign soil during the day, and at night goes home to his family in the suburbs. In Unmanned, the conflict is internal -- the only blood you'll shed is from shaving cuts. But is there collateral damage in this new way of waging war? Unmanned is a game by Molleindustria.
Lightborne Lore - Cracked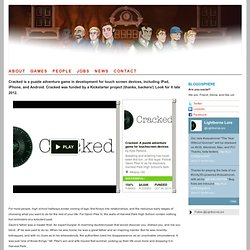 Cracked is a puzzle adventure game in development for touch screen devices, including iPad, iPhone, and Android. Cracked was funded by a Kickstarter project (thanks, backers!) Look for it late 2012.
Parlance
Blast Zone Mega
Lightborne Lore - About
Everyone has a story to tell. Ours starts in the summer of 2010 when a few students at Ohio University decided to create their own rules, their own worlds. Following a successful Kickstarter funding campaign, our first world will be ready in 2013. We need explorers.