DPAP
Philips LFH0655/00 Voice Tracer digital recorder with ClearVoice: Amazon.co.uk: Office Products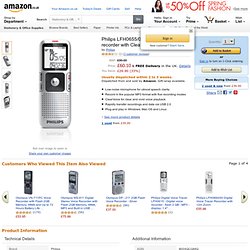 We use voice recorders predominately for travel, and previously (well, post-cassette era anyway) had an Olympus unit. The Phillips unit here Philips LFH0655/27 4 GB Rechargeable Digital Voice Tracer with ClearVoice and Stereo Recording is slightly larger than the Olympus, but seems easier to use. In addition, it records in both MP3 and PCM ("wav") formats whereas the Olympus was WMA only. Recording quality is excellent, as is recording capacity - the specifications list days rather than minutes or hours! We cannot speak to durability yet as we haven't taken the unit on the road, but general impressions are that, with decent precautions, longevity shouldn't be an issue. The ability to charge the internal AAA NiMH battery via USB is a nice touch, as is the ability to use a standard alkaline battery if needed.
Living Compassion on Vimeo
...are a leading online supplier of bullion products and findings in carat gold, gold fill and sterling silver. Whether you are a Silversmith, Jeweller or Hobbyist Palmer Metals can supply sheet, wire and tube in fine silver, sterling silver, fine gold or carat gold and gold filled wire. These products can be cut to your specific size requirements. We have an extensive range of sterling silver findings, this is complemented by a selection of gold fill, carat gold and copper findings. A selection of Sterling Silver Chain is available either to cut to your requirements or complete with clasps ready to use.
Jewellery Findings | Silversmith Supplies | Bullion | Palmer Metals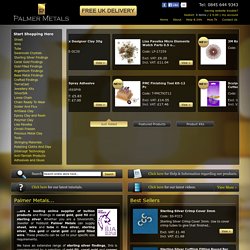 Jewellery Making Supplies | Cookson Gold Precious Metals | Jewellery Findings