Productivity
NoteSlate /// intuitively simple monochrome paper alike tablet device
The "cloud" is where we've been sharing our lives and storing our files for awhile now, but with so many cloud services there's much more you can do that may not have crossed your mind. Here are our top ten ideas. Photo by Satchell Drakes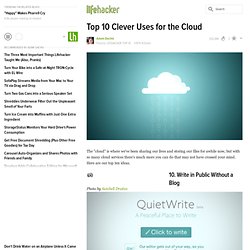 Top 10 Clever Uses for the Cloud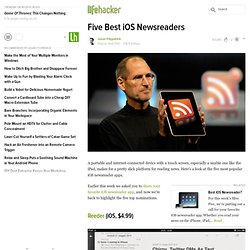 A portable and internet-connected device with a touch screen, especially a sizable one like the iPad, makes for a pretty slick platform for reading news. Here's a look at the five most popular iOS newsreader apps. Earlier this week we asked you to share your favorite iOS newsreader app, and now we're back to highlight the five top nominations. Reeder (iOS, $4.99) Reeder is a Google Reader client with an inventive interface, optimized for the touchscreen of iOS devices, and heavily integrated with other web-based services. Not only does Reeder sync with your Google Reader account, but it also has built-in send to/sharing services to let you send articles to services like Instapaper or Read It Later, save them to Delicious, Pinbard, or Zootool, post them to Facebook or Twitter, share them via email, or open them in Safari.
Five Best iOS Newsreaders
From Dropbox Gurus: Ideas for Beginners, Intermediates and Wizards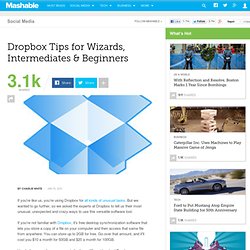 If you're like us, you're using Dropbox for all kinds of unusual tasks. But we wanted to go further, so we asked the experts at Dropbox to tell us their most unusual, unexpected and crazy ways to use this versatile software tool. If you're not familiar with Dropbox, it's free desktop synchronization software that lets you store a copy of a file on your computer and then access that same file from anywhere. You can store up to 2GB for free.