Productivity
NoteSlate /// intuitively simple monochrome paper alike tablet device. Top 10 Clever Uses for the Cloud. Holy crap, thanks for the S3 link.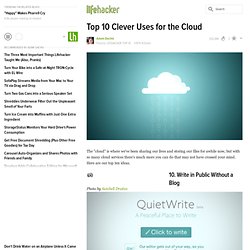 We're going to start rolling out terminal/file servers to our branch offices in an attempt to stop the ever increasing strain on our WAN (in particular the connection at corporate). Only problem has been offsite backups, we didnt want to do local tapes because that would require allowing physical access to the server, and backing up over the WAN didn't sound so hot either.
Five Best iOS Newsreaders. From Dropbox Gurus: Ideas for Beginners, Intermediates and Wizards. If you're like us, you're using Dropbox for all kinds of unusual tasks.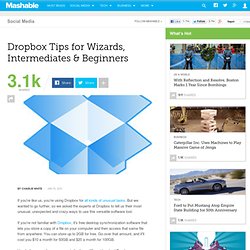 But we wanted to go further, so we asked the experts at Dropbox to tell us their most unusual, unexpected and crazy ways to use this versatile software tool. If you're not familiar with Dropbox, it's free desktop synchronization software that lets you store a copy of a file on your computer and then access that same file from anywhere. You can store up to 2GB for free.
---