Crowdsourcing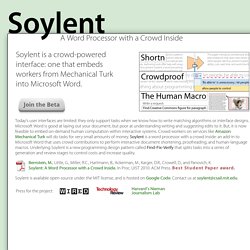 Soylent: A Word Processor with a Crowd Inside
Today's user interfaces are limited: they only support tasks when we know how to write matching algorithms or interface designs. Microsoft Word is good at laying out your document, but poor at understanding writing and suggesting edits to it. But, it is now feasible to embed on-demand human computation within interactive systems. Crowd workers on services like Amazon Mechanical Turk will do tasks for very small amounts of money.
Posted by core jr | 17 Jun 2010 | Comments (5) Six months ago, Toby Daniels and the product development firm Mutopo set their minds to eliminating the wastage of paper coffee cups—North Americans consume 58 billion year, most of which end up in landfills. To solve this problem, the team turned to design and set up Betacup , an open innovation challenge with a $20,000 incentive.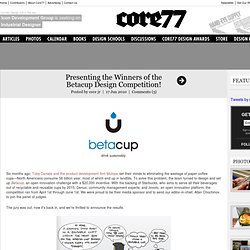 BetaCup Winners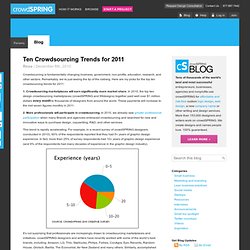 Crowdsourcing is fundamentally changing business, government, non-profits, education, research, and other sectors. Remarkably, we're just seeing the tip of the iceberg. Here are my picks for the top ten crowdsourcing trends for 2011: 1. Crowdsourcing marketplaces will earn significantly more market share. In 2010, the top two design crowdsourcing marketplaces (crowdSPRING and 99designs) together paid well over $1 million dollars every month to thousands of designers from around the world.
Ten Crowdsourcing Trends for 2011
Napkin Labs Blog // What Does It Take To Make It In 2011?