Creativity & Collaboration
Anatomy Of A Cannes Winner: NTT DoCoMo Xylophone | Fast Company
It was one of those passed-along web films that cut through the irony and the cats and stopped people in their tracks. The video depicted a wooden xylophone built and deployed in the middle of a sun-dappled forest.
Call it a creative supergroup if you like, but please don't call it an agency. Separately, and in various combinations, Naoki Ito, Masashi Kawamura, Morihiro Harano, Qanta Shimizu, and Hiroki Nakamura have produced an impressive array of distinctive and critically acclaimed work. Earlier this month, the five stars announced they were leaving their respective jobs at ad shops in Tokyo and the U.S. to launch Party , a Tokyo- and New York-based creative company that they prefer not to call an agency.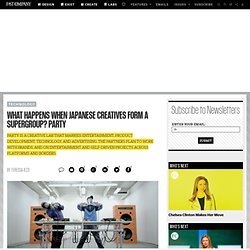 What Happens When Japanese Creatives Form A Supergroup? Party | Fast Company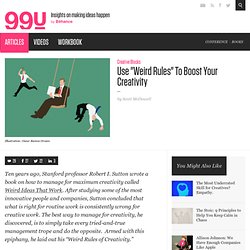 Ten years ago, Stanford professor Robert I. Sutton wrote a book on how to manage for maximum creativity called Weird Ideas That Work .
Use "Weird Rules" To Boost Your Creativity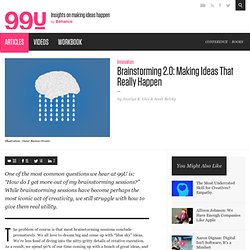 One of the most common questions we hear at 99U is: "How do I get more out of my brainstorming sessions?" While brainstorming sessions have become perhaps the most iconic act of creativity, we still struggle with how to give them real utility. T he problem of course is that most brainstorming sessions conclude prematurely.