Independent Blogs
Parker Ehret. I write this not as a disgruntled fan of the game, but as a befuddled designer. i play words with friends a couple times a week, half the time from my iPhone, the other half from my iPad. one thing that i've always liked about the game is it's simplicity. it's easy, it's fun, and can even be a little competitive from time to time. words with friends recently made an update to their iPad app… (my open letter begins now)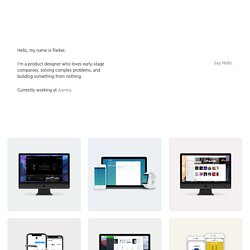 Famous Cars' Eyes - Yoni Alter. STELLAR : IGNACIO TORRES. This project began from the theory that humans are made of cosmic matter as a result of a stars death.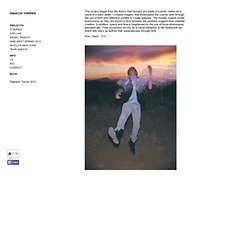 I created imagery that showcased this cosmic birth through the use of dust and reflective confetti to create galaxies. The models organic bodily expressions as they are frozen in time between the particles suggest their celestial creation. Blog/ Monsters Inc wallpaper Here are 5 of my favorite Monsters, Inc. individual characters in wallpaper form for both iPhone 4 and iPhone 5.
They work best for your Lock Screen. Just click on the link below on your iPhone and save the image to your iPhone camera and then set it as your wallpaper. David Lindecrantz : FORM SPACE ANALYSIS. Colossal | An art and design blog.
---