Beauty
A Vain Woman
Whilst I am waiting for Revlon's tinted lip balm sensatition to drop into my local stores, L'Oreal has released something similar of their own called Rouge Caresse. When I first purchased these lipsticks a month or so ago, I hadn't heard anything about them in the blogosphere, but in the last couple of weeks, I have seen lots of (mainly positive) reviews. I really like the shades I have purchased so far, and I want to pick up a few more. There are only about 10 colours in the range. The packaging is on the clunky side but it doesn't look as bad as it could do. I like that the tube fits snugly around the bullet to prevent the possibility of the lipstick from breaking.
Homemade Angostura Sugar Cubes & The Champagne Cocktail Hey guys! I hope everyone that celebrated Christmas this week had a fantastic one. This was the first year that I did not spend Christmas eve and day at my parents' home. (I had to push the trip back to this weekend due to some scheduling issues.) It was a little strange, but we managed to have a fine little holiday here, complete with beef Wellington and hot buttered rum.
Petite Kitchenesse
엣지있는 그녀의 쇼핑공간 애플콕
애정결핍 불량주부 :: 네이버 블로그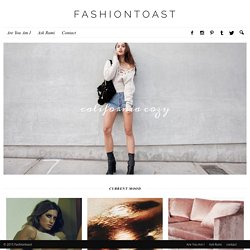 Anna Dello Russo Bryanboy Elin Kling FaceHunter Fashiontoast Industrie Magazine Mr. Blasberg Sea of Shoes Style Bubble Newsletter
Nicole Katz, co-founder at Yoga 216 "Fifteen years ago, I came to yoga because someone told me it would give me long, lean muscle. I had no idea it would tone my mind and change my world, too! Now it's the mental calm I crave — that long, lean muscle is a great by-product, though.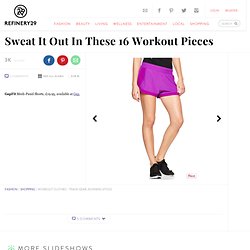 Photo 6- New Workout Wear For Spring: Who Needs An Upgrade?
네이버 블로그 :: 포스트 리스트
빠쑝, ffashion
Melody T Marang CD(3차 입고완료) Lomo baggy PT(4차 입고 완료) So cool T Modern Set CD
I'm back, lovelies! Our Christmas trip was amazing, on top of stuffing ourselves silly with all kinds of Polish deliciousness we had some fantastic time with our families, hiked, snowboarded and even played tennis. Obviously, I had this grand scheme about posting throughout our visit, but an awful cold, family obligations and sheer laziness kept me from actually making it happen (as always, ekhm). Anyways, I'm back with a short but image-packed review of a little Christmas present I got myself: Fresh Mini Sugar Kissing Trio, which comes with Sugar Tinted Lip Treatment mini balmy things in Honey, Passion and Plum. I will confess that I took a lot more photos of that cardboard box, but refrained from posting. Happy?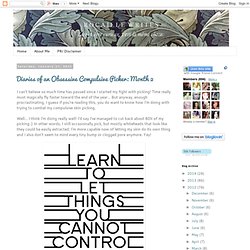 Rocaille
벼머리 땋는 법 [ 지네머리 예쁘게 땋기 ]
Hey guys! Today I wanted to share a highly requested un-makeup tutorial. I'm talking about makeup removal. When we first adventured into the world of makeup, many of us got stuck knee-deep with this daunting task with nobody explaining how the heck to get it off again!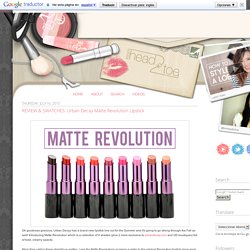 쫄깃하게 살아가기 :: 네이버 블로그